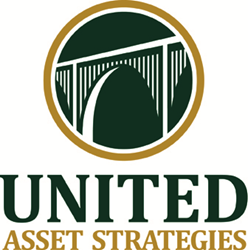 Garden City, New York (PRWEB) June 06, 2017
Lee DeLorenzo, CFP®, CPWA®, President of United Asset Strategies, Inc., a wealth management firm based in Garden City, NY, has been named as one of Barron's 2017 Top 100 Women Financial Advisors in the country for the eighth year in a row.
"It's an absolute honor to be included among the top women financial advisors in the country," DeLorenzo says. For 37 years, Lee has been a steward to her clients and staff and has always remained fiercely independent, acting as a fiduciary in all that she does. In Lee's words, "At United Asset Strategies, we always put our clients first. We are committed to exceptional service and prudent, disciplined daily money management."
Lee began her financial service career in 1979 and since then has turned a family business into one of the most successful advisory companies in the country. Lee's extensive experience in investment consulting provides the platform for a variety of money management styles and her financial planning background produces a holistic tax-sensitive, personal approach to active money management.
United Asset Strategies develops, implements and monitors sophisticated plans and asset allocation solutions comprised of fixed income and equity strategies, alternative investments and hedges including options trading for wealth management and corporate clients.
Lee is President of United Asset Strategies, Inc., a registered investment advisor, United Wealth Planning, which provides wealth, estate and financial planning services including budgeting and asset protection strategies; United Financial Group, Ltd., an individual and group insurance agency; and United Retirement Consultants, Inc., a full-service pension administration firm. She is a Certified Financial Planner®, Certified Private Wealth Advisor®, Qualified Pension Administrator, and licensed life and health insurance professional. Lee has contributed to Forbes, Fox Business News, the Wall Street Journal, and the Financial Times.
The Barron's ranking reflects data provided by the nation's top advisors and incorporates the volume of assets overseen by the advisor and their team, revenues generated for the firm and the quality of the advisors' practice.
For more information about Lee DeLorenzo, CFP®, CPWA® and United Asset Strategies, Inc., please call 516-222-0021, or visit http://www.unitedasset.com.