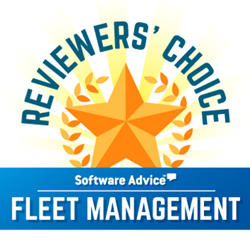 NEW PLYMOUTH, IDAHO (PRWEB) June 07, 2017
Truckstop.com's transportation management system ITS Dispatch has been named among the top five companies in the United States and Canada in the 2017 Reviewers' Choice for Fleet Management software, according to Software Advice.
Reviewers' Choice shows the five highest user-rated software solutions for Fleet Management when adjusted for total number of reviews and the recency of those reviews. Those selected for the top five were judged on how users rated each solution's overall performance, ease of use and customer support.
ITS Dispatch was joined in the top five by FleetCommander, Fleetio, Fleet Manager, WebFleet and Vehicle Fleet Manager.
"When you look at the numbers, there's no dispute as to why ITS Dispatch placed among the top five in Software Advice's Fleet Management Reviewers' Choice," said Taylor Short, a market researcher for Software Advice. "More impressively, they are favorites among small businesses for overall performance, ease of use, and customer support. With 4.5 out of 5 stars from more than 260 reviews, they can clearly be called a Reviewers' Choice!"
Rafael Moiseev, a product marketing manager for ITS Dispatch, said the company strives to make its customers more successful with the ease of using the product and the recognition among the top five was very gratifying.
"Positive customer feedback is the most tangible success indicator for us," Moiseev said. "We all work hard to ensure our customers are getting the best possible user-experience, but when current clients go out of their way to report that your service is making a difference in propelling their business forward, it doesn't get more rewarding than that. We're thrilled with the news!"
About ITS Dispatch
ITS Dispatch is the leading web-based trucking and freight broker TMS for small to medium sized businesses. An all-in-one solution, ITS will streamline time-consuming processes and minimize error while working to maximize profitability. Whether you're a one-person operation or managing a larger team, ITS Dispatch is the only tool you'll ever need.
About Truckstop.com
Truckstop.com is the one-stop connection between North America's commercial transportation professionals. Founded in 1995 as the first freight-matching marketplace to hit the web, Truckstop.com has grown to provide load planning and optimization, transportation management, telematics, rate benchmarking and spot market data, and powerful negotiation tools. Truckstop Pro, Truckstop.com's most recent and most advanced software subscription, offers users a real-time load board and enhanced transportation partner search and qualification. To learn more, visit Truckstop.com.
Media Contact:
Larry Hurrle
larryh(at)truckstop(dot)com
(208) 647-6288
Truckstop.com
P.O Box 99
New Plymouth, ID 83655 
(800) 203-2540