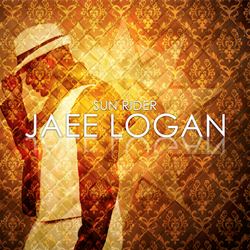 Always start your day off by saying good morning to someone and make a brighter day! ~ Jaee Logan
(PRWEB) June 06, 2017
Jaee is the proud son of legendary avant-garde jazz pioneer Giuseppi Logan, who is known for integrating multiple styles and inspirations. It's no wonder that Jaee's writing style speaks volumes when it comes to the wellspring of his originality and inspiration extracting from his roots and influences across provocative music platforms.
Having crossed many bridges in his career Jaee has supported and produced some of the best aspiring and successful musicians all over the world lending his unique artistry and special touch taking them to a a higher place in their goals. It's his turn now to take center stage offering a strong heartbeat to the music in his soul.
His latest single 'Morning' speaks to a quote he's often known for saying "Always start your day off by saying good morning to someone and make a brighter day!" Jaee continues to pursue his true spiritual expression through his music and 'Sun Rider' shows his uncanny ability to touch mass markets with his spiritually-grounded melodies and rhythms offering his love for all of humanity.
'Sun Rider' is a conduit to healing and is a soulful backdrop that creates a truth of self that Jaee strongly believes will invoke peace within. His background is driven by a grounded determination to bring a bright light into the the lives that he touches. That type of energy creates a healing conciseness that can span nations through music of the soul. Logan believes in his country and stretches his musical imagination as a universal language of unity of the heart, mind and soul globally. He is currently looking for bookings on worldwide jazz stages for the 2018/19 calendar.
Having composed, recorded, and produced this ground-breaking smooth jazz album he decided to turn up the heat by inviting his close friend Verdine White of Earth Wind and Fire to compliment its originality.
As a dedicated music producer, songwriter, vocal coach, musical director, session musician, and performer Jaee shared stages and in the recording studio with Sheila E, Pebbles, Timex Social Club, Club Nouveau, The Spinners, The Whispers, Rosie Gaines, Michael Jeffries, MC Hammer, Bobby Brown just to name a few. In addition to his accomplishments, he has sold over 30 million records worldwide.
"You get the sense that there is a direct line to a Supreme Being when you listen to Jaee Logan's music, for you sense not only the joy he brings to the music but a convicted knowing that what is coming through his spirit is going to land at the perfect time in one's heart for one's spiritual evolution," says Jaijai Jackson of The Jazz Network Worldwide.
Be sure to come by and check out Jaee Logan's feature of 'Sun Rider' on The Jazz Network Worldwide as well as visit his official website to learn more and purchase at https://www.jaeelogan.com.
##
Catch Jaee Logan on social media:
Facebook: https://www.facebook.com/jaee.logan
Twitter: https://twitter.com/JAEEJAEE