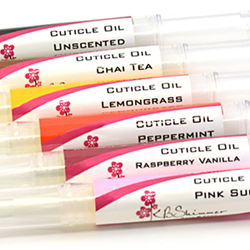 They show off just how much creativity is possible with custom labels. I'm sure this year's entrants will live up to this high standard
Denver, CO. (PRWEB) June 06, 2017
For the sixth time, Lightning Labels has put out a call for its customers to show off their Lightning Labels products, with great prizes on the line. Every year, this contest shows off just how many ways there are to express a product's character through custom labels and stickers.
Winning the contest relies on great photographs, putting the items into an ideal setting and demonstrating the brands' pride in their imagery. Lightning Labels' high-quality, all-digital processes can bring a huge variety of distinct aesthetics to life. Every year of the contest so far, customers have stepped up with impressive designs and impeccable product label images.
This Year's Prizes
There are three top prizes, handed out to the best entries.

The grand prize is a 60-inch flatscreen HDTV
Second prize is an Apple iPad
Third prize is a pair of wireless Beats headphones
Beyond these major prizes, the fourth- and fifth-place entrants can win free labels to help them continue the successful campaigns that have caught the voters' eyes. Entries are handled through the Lightning Labels Facebook page, as is peer voting for the winners, and the entry form is here.
A Celebration of the Customers
This year is Lightning Labels' 15th anniversary, and it's a perfect time to celebrate the customers who have enabled the company to get to this milestone. Seeing the winning images each year demonstrates the impressive design skills and branding sense of this loyal group.
"It's always wonderful to see our customers' label images," said Lightning Labels director of business development AnneMarie Campbell. "They show off just how much creativity is possible with custom labels. I'm sure this year's entrants will live up to this high standard."
From now until July 1, Lightning Labels customers can submit their product images and reveal just how well they have expressed their brands' identities through design sense, material choice, finishing and more.
About Lightning Labels:
Lightning Labels uses state-of-the-art printing technology to provide affordable, full-color custom labels and custom stickers of all shapes and sizes. From small orders for individuals to the bulk needs of big businesses, Lightning Labels is equipped to handle and fulfill custom label and sticker projects of all types. Best of all, like the name implies, Lightning Labels provides a quick turnaround for every customer's labeling needs. Uses for Lightning Labels' custom product labels and custom stickers include food packaging and organic food labels, wine and beverage labels, bath and body labels, and nutraceutical products, such as vitamins, essentials oils, and herbal remedies, as well as event stickers, adhesive window stickers and more. Lightning Labels strongly supports the development of environmentally friendly printing materials and carries EarthFirst PLA, a new kind of green label material made from corn instead of petroleum. While operating as a high-tech printer, Lightning Labels prides itself on its personalized customer service. Lightning Labels provides one stop shopping for all of your custom label needs. For more information and to place orders online, visit LightningLabels.com. For the latest in packaging news and labeling promotional offers, find Lightning Labels on Twitter (@LightningLabels), Facebook, Pinterest, Google+ and LinkedIn.