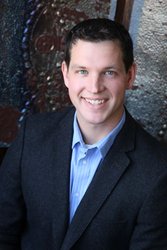 Josh has built in less than a decade what many people take a lifetime to achieve.
Sioux Falls, SD (PRWEB) June 05, 2017
One of South Dakota's top-producing loan officers is bringing his team, talent and coveted brand to Marketplace Home Mortgage, the company announced today.
Josh Osborne joins Marketplace starting Monday, June 5th to lead its new brick-and-mortar location in Sioux Falls, where families are flocking to buy homes as the market booms. Accompanying Osborne are members of his team who helped close more than $76 million in home loans last year.
"Moving to Marketplace, we'll be surrounded by A-level players," Osborne said. "We're going to be the best of the best, and that will help us rise above the tremendous success we've already had making the home-buying process simple and stress-free for South Dakotans."
In his seven years as a loan officer, Osborne has created a respected, experienced group of home mortgage professionals. Last year alone his team executed more than 400 closings. The Sioux Empire Housing Partnership named him 2016's housing lender of the year. The state Housing Development Authority deemed him the "best of the best" at helping families use its first-time homebuyer program in the Sioux Falls region.
"Josh has built in less than a decade what many people take a lifetime to achieve," said Marketplace Northwest Regional Manager John Showers. "He matches the Marketplace profile of friendly, expert service with no surprises along the way."
Osborne's first goal is to make Marketplace the No. 1 mortgage lender in Sioux Falls within a year. The company's advantages in services, products and staffing put that ambitious goal within reach, he said.
Marketplace is finalizing the location of the southeast Sioux Falls office; it's second in the state. Adding Osborne to help lead the team is expected to further the company's significant growth plans, said CEO Keith White.
"We love the people and economics of Sioux Falls. It is a key piece of our strategy in this region and we believe that our unique approach to reaching more consumers will help further enhance the home buying experience for the people of SD," White said. "We wanted the right person to expand and lead our South Dakota footprint, and there's truly no better choice."
About Marketplace Home Mortgage:
Marketplace Home Mortgage provides start-to-finish mortgage services to real estate professionals, builders and individual homebuyers. The company has built its reputation on competitive terms and swift and accurate processing with no surprises. Each step is carried out by experienced and highly trained staff, who embrace the highest ethical standards under absolute transparency. Marketplace is based in the Twin Cities of Minnesota, with offices in Florida; Duluth, Minn.; Omaha, Neb.; Milwaukee, Madison and Green Bay, Wis; New Hampshire; Michigan; Denver and Westminster, Colo.; one office in Sioux Falls, S.D. and a second, flagship location opening soon. Learn more on Facebook or Twitter.
Reporters and Editors: to schedule an interview with a mortgage expert in your market, contact Robb Leer 612.701.0608 or robbl(at)leercommunication(dot)com.