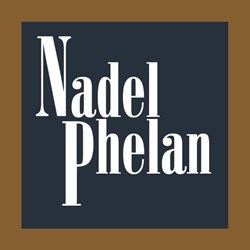 It's an honor to receive a global award that recognizes the hard work and efforts of our team on behalf of our clients
SCOTTS VALLEY, Calif. (PRWEB) June 06, 2017
Nadel Phelan, Inc. today announced that Network Products Guide has named the company a Gold winner in the 12th Annual 2017 IT World Awards® in the IT Public Relations Team Category. Winners will be honored in San Francisco on Monday, June 26 during the 2017 SVUS Red Carpet Awards Ceremony.
For over 20 years, Nadel Phelan, Inc. has delivered media and analyst relations and content marketing to high-tech clients around the world. The firm has earned a reputation among media as a reliable source for unique news angles and trends. By delivering relevant news and compelling story ideas, Nadel Phelan has developed solid relationships with all leading media outlets.
The coveted IT World Awards recognize the annual achievements from a broad spectrum of IT industry voices. The winners are amongst the world's best in organizational performance, products and services, hot technologies, executives and management teams, successful deployments, product management and engineering, customer satisfaction and public relations, in every area of information technology.
Cara Sloman, executive vice president, Nadel Phelan, said: "It's an honor to receive a global award that recognizes the hard work and efforts of our team on behalf of our clients. The NPI team is extremely grateful for the industry acknowledgement."
About Nadel Phelan, Inc.
Nadel Phelan, Inc. specializes in comprehensive public relations and marketing for a roster of clients ranging from venerable industry giants to innovative startups. By combining high-level industry knowledge with in-depth technology experience, Nadel Phelan provides its clients with the strategic and tactical services necessary to establish and maintain global marketplace awareness essential in obtaining and preserving a competitive edge. Nadel Phelan is headquartered in Silicon Valley, California. For more information please visit http://www.nadelphelan.com or call 831-439-5570.