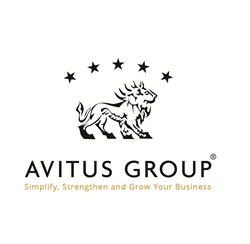 We're very proud to have achieved this high level of certification available to our industry.
Denver, Colorado (PRWEB) June 06, 2017
"The Internal Revenue Service has given Avitus Group the CPEO status because we've met IRS standards and requirements for tax status, background, experience, business location, financial reporting, bonding and additional requirements," says Avitus Group Senior Vice President of Finance Steve Bentley. "This level of service and accountability is something we have always held our company to day in and day out as we provide top notch service to our clients. However, the acknowledgement of the government that we meet these new benchmarks for this industry is additional public ensurance and a step in the right direction for the business community and the co-employment industry, and we're very proud to have achieved this high level of certification available to our industry."
The Internal Revenue Service established the Certified Professional Employer Organization (CPEO) certification program in 2015 in response to a new law passed by Congress called the Small Business Efficiency Act (SBEA), and in June of 2017 announced the first group of professional employer organizations to be recognized with the prestigious CPEO status. Avitus Group is on this list, and one of the first 84 companies in the United States to receive the designation. The SBEA was designed to provide rigorous qualifications for co-employers to facilitate their clients to comply with government rules surrounding payroll taxes, and to eliminate the possibility of client liability for taxes in the unlikely event of a PEO failure.
"In the past, if a PEO did not properly pay federal payroll taxes, the government had the right to collect from the clients, even if those clients had already paid the PEO for their taxes. This happened very rarely, but it was an uncertainty for the industry. Qualifying as a CPEO eliminates this uncertainty for all of our clients. We can't stress enough the importance of working with a CPEO (certified) co-employer such as Avitus Group," says Bentley.
As required by law, the IRS will publish lists of CPEOs that have been certified under the program and of those whose certification has been revoked or suspended. The list will be found here on the IRS website once it is published in July, as well as details of the certification program.
Avitus Group is a worldwide company that simplifies, strengthens and grows businesses by providing 'back office' support (payroll, accounting, taxes, recruiting, information technology, human resources and much more). When a business uses Avitus Group, all of the necessary yet burdensome functions of the business become Avitus Group's responsibility, so the business can focus on what it does best. Avitus Group serves clients nationwide through regional office locations from coast to coast. The company also serves international clients through partner locations in Europe, Canada, China, England, India, Japan and Singapore.
The IRS does not endorse any particular certified professional employer organization. For more information on certified professional employer organizations go to http://www.IRS.gov.