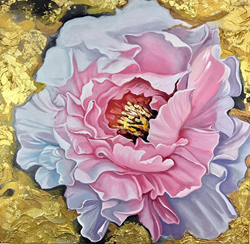 Make Life Beautiful!
Santa Rosa Beach, FL 32459 (PRWEB) June 07, 2017
Industrial Designer and Artist, Clint Eagar, has just opened his own Gallery / Studio – 'Clint Eagar Design' which is located in Santa Rosa Beach, FL. The Gallery, also includes a studio work space where Clint creates many of his new works on site.
Clint Eagar is known for his artistic design, fine art, mixed media and dimensional artwork. Clint's work is diverse in color, dimension, textures and subject matter. From a fantastic mix of contemporary coastal, abstracts, portraits, florals, industrial art, licensed pieces, wildlife, to accent furniture. He is now developing a textile line, transferring his artwork onto textile pieces people can use and enjoy in their daily lives. Clint also designs and develops his own table top accessories and Home Décor, based upon his original works of art, making endless coordinating decorating opportunities. Clint Eagar's recent work is to be featured on Netflix "Grace and Frankie" Season 4, and his home décor items are also featured in many trade magazines and articles.
Clint also provides 1st initial free consultation to clients on their interior décor needs, & works with Interior Designers and custom commission work. Come visit
Clint Eagar Design located @ 57B Uptown Grayton Circle, Santa Rosa Beach, FL 32459.
Contact Tel#: +1-224-715-2252
Email: info(at)ClintEagarDesign.com