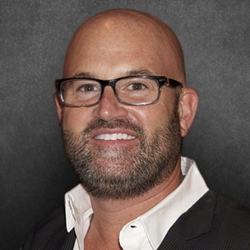 What better way to ensure our success than by bringing back together the dream team that not only pioneered automotive GPS, but also scaled connected car devices across 1.5M vehicles in North America
Irvine, CA (PRWEB) June 06, 2017
Procon Analytics, a global leader in connected car telematics, today announced that David Meyer has joined the company as Chief Operating Officer. Meyer rejoins the Procon team, where he played a significant role in introducing GPS technology and telematics into the vehicle finance vertical, helping the company reach over 1.5 million subscribers prior to its spinoff when the unit became known as Spireon, Inc.
Meyer's expertise in market penetration growth strategies and driving channel expansion makes him a great fit to lead Procon Analytics' sales and operations teams. Previously, Meyer served as Executive Vice President of Sales and Client Services at Spireon Inc. and was instrumental in the rapid market expansion of its Automotive Telematics Solutions group – growing revenues from $5.5M to $120+M with consistent YOY growth. Meyer was responsible for over 175 sales and service team members, leading them in sales and pipeline development, channel partner sales, customer service and account management.
"Recruiting David as COO is a signal to the industry that the company is back – and underlines the significance of our vastly improved hardware and software engines. Like the Nascar teams I have worked with in the past, I know you can't get a champion driver without the fast cars to win," said Brian Boling, CEO of Procon Analytics. "What better way to ensure our success than by bringing back together the dream team that not only pioneered automotive GPS, but also scaled connected car devices across 1.5M vehicles in North America – ultimately making its spin-off, Spireon the highest volume automotive aftermarket IoT. We look forward to having David's auto retailing experience added to the bench."
Meyer, Procon Analytic's CEO Boling and Managing Director Bill Cheney were trailblazers in the automotive GPS space when the company originally launched in 2003. Meyer's deep auto retailing knowledge and sales and operations acumen, combined with a progressive new technology platform developed by Procon, finds the three telematics leaders back together at the right time, in the right industry - and poised to create explosive growth once again.
"I'm thrilled to be back with the innovators of automotive IoT. To have the opportunity to work with Brian and Bill a second time in my career is a true privilege," said Meyer. "We have the opportunity to use the newest and best software tools and technology in the market. And, we're no longer handcuffed by the old embedded technology we wrestled with in the past."
"With the new, flexible, fast connected car platform Procon Analytics has developed, I'm certain we'll have at least another twenty years of success together as we bring the most cutting edge technology and business intelligence solutions to the automotive industry," continued Meyer.
Procon Analytics recently announced its new platform and suite of products that deliver a superior, more efficient and value-driven connected car and tracking process to US automotive retailers, while simultaneously innovating solution features, business intelligence, IoT and big data solutions for the global automotive industry.
About Procon Analytics
Procon Analytics, a global leader in automotive telematics, is dedicated to bringing better, more efficient, value-driven connected car features, along with next-generation channel management processes to US automotive retailers. As the company name implies, the new database architecture combined with advances in big data analytics creates a powerful engine that converts information gathered by IoT sensors to critical business intelligence for the global automotive industry. Procon Analytics currently operates in the US, Canada and Latin America with a focus on creating big data solutions for the automotive industry.
For more, visit http://www.ProconAnalytics.com.
Media Contact
Corinna Tutor, Procon Analytics, ctutor(at)proconanalytics(dot)com