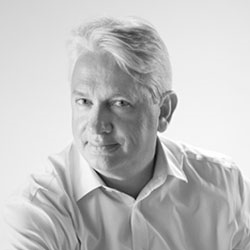 It is truly an honor to be recognized for being a mentor as this is a passion of mine. I have taken the time to mentor many colleagues during my career and believe it is important to help them attain their professional goals.
Philadelphia, PA (PRWEB) June 07, 2017
PM360, the premier information resource for marketing decision makers in the pharmaceutical and medical device sectors, has named Emil Andrusko, Sr. Vice President of Pharmaceutical Strategy at Benchworks, as one of the 2017 PM360 ELITE 100 in the Mentor category. Now in its third year, the PM360 ELITE (Exceptional • Leaders • Innovators • Transformers • Entrepreneurs) represent the most influential people in the healthcare industry today.
Emil joined Benchworks in 2014. He is primarily responsible for market development within the biopharmaceutical market, as well as strategic planning and direction for a variety of existing clients. Emil has 30 years of sales and marketing experience in the pharmaceutical industry with Wyeth and Pfizer. He has held numerous executive sales and marketing leadership positions in numerous therapeutic categories and has a track record of innovation and driving growth for brands.
Emil commented on the award saying, "I am extremely humbled by this recognition. It is truly an honor to be recognized for being a mentor as this is a passion of mine. I have taken the time to mentor many colleagues during my career and believe it is important to help them attain their professional goals."
The PM360 ELITE Awards were established in 2015 to recognize individuals who have made a significant impact to the healthcare industry throughout their careers. More than 500 submissions were received and nominees were evaluated based on their accomplishments; testimonials from their bosses, clients, and colleagues; and supporting evidence that reflects the impact of their efforts. A total of 100 winners were selected across 18 categories, including Creative Directors, Data Miners, Digital Crusaders, Disrupters, Drug Researchers and Developers, Entrepreneurs, Launch Experts, Leaders of the Future, Marketing Teams, Master Educators, Mentors, Patient Advocates, PR Gurus, Sales MVPs, Strategists, Talent Acquisition Leaders, Tech-know Geeks, and Transformational Leaders.
"Each of the 2017 PM360 ELITE 100 demonstrated immense talent in their ability to impact our industry," says Anna Stashower, CEO and Publisher of PM360. "These people represent the best the industry has to offer, including veterans who have made their mark over and over and up-and-comers who are just getting started."
Emil Andrusko and the rest of the winners will be honored at a celebratory event on July 11th in New York City at the rooftop bar 230 FIFTH. Tickets are available for purchase at http://www.pm360online.com/elitetickets.
About PM360
PM360 is the premier, must-read magazine for marketing decision makers in the pharmaceutical, biotech, and medical device industries. Published monthly, PM360 is the only journal that focuses on delivering the full spectrum of practical information necessary for product managers and pharmaceutical marketing professionals to succeed in the complex and highly regulated healthcare environment.
The journal's targeted and insightful editorial focuses on issues that directly impact critical decision making, including: Planning and implementation of cutting edge strategies, trends, the latest technological advances, branding/marketing, advertising/promotion, patient/professional education, sales, market research, PR, and leadership. Additionally, the "360" in the title signifies the span of this critical, how-to info with personal and career insights for an enjoyable and thought-provoking read.
By providing the full circle of enriching content, PM360 is truly an indispensable tool for busy and productive marketing professionals to stay at the top of their game.
About Benchworks
Benchworks, a comprehensive marketing services agency headquartered in Chestertown, Maryland, was founded in 1991. With offices in Philadelphia and Boston, the company specializes in the design, production, and launch of complete marketing and branding services. Clients include a wide variety of companies in the life science, pharmaceutical, beverage, manufacturing and education industries in North America and Europe. For additional information, visit http://www.benchworks.com or call 800-536-4670.