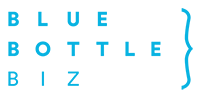 Now is the perfect time to provide additional tools for our authors to maximize their exposure among global business professionals. -Christian Smythe, Head of Content & Partner Strategy
New York, New York (PRWEB) June 07, 2017
BlueBottleBiz, the first collaborative learning platform for business professionals, today announced the release of its latest feature, Author Pages. Author Pages empower business content writers to elevate their brand visibility among a global audience, while at the same time directly engaging with and growing their readership.
As a free feature for BlueBottleBiz authors, Author Pages serve as an additional medium for writers to promote their current and backlist titles, share information about upcoming events, and garner real-time feedback from readers on book cover designs and topic ideas. All BlueBottleBiz members across the globe are able to view these pages, follow their favorite authors and stay up to date on author updates and new book releases.
"BlueBottleBiz is a collaborative learning platform that combines the largest business content library with a global network and collaborative tools. It serves as a central hub for like-minded professionals to exchange ideas regarding today's most relevant business topics," said Marcelino Elosua, founder and CEO. "Since expert content is at the base of every discussion within the platform, our Author Pages now act as a direct link between authors and readers, and encourage continuous interaction between the two groups of professionals. For authors, this means increased visibility, brand awareness and reader loyalty. For members, they are able to stay more closely connected with their favorite authors."
Specific features and functions available to authors via Author Pages include:

Author bio: Authors have space to share their brief biography with a network of global professionals, attracting a new, untapped following within BlueBottleBiz. Members can follow authors directly from the Author Page.
List of current and backlist titles: Along with a bio, authors can share a list of current and backlist titles, promoting their areas of expertise and previous works. Members will be able to see all of the author's titles in one place.
Events calendar: Authors add their upcoming events, such as speaking engagements, book tours and signings, into a calendar that can be viewed by readers within the BlueBottleBiz platform. The calendar allows followers to view and RSVP to events, further boosting both awareness and attendance.
Interactive voting: Writers featured in BlueBottleBiz are able to share multiple book cover and title options – or topic ideas – and have followers vote on their favorite. Based on analytics, authors can see what graphics, titles or topics resonate best with their target audiences.
Since launching in 2012, BlueBottleBiz has been dedicated to creating and maintaining an author and publisher-friendly platform that connects content creators with their target audiences using modern collaborative solutions. Prior to the launch of Author Pages, BlueBottleBiz readers interacted with content by highlighting, making notes, and sharing directly with other professionals – paving the way for a true collaborative learning environment. Author Pages take this collaboration to the next level.
"We've spent the last several years building up our author base in BlueBottleBiz and have recently surpassed 40,000 business content writers featured in the platform," said Christian Smythe, head of content and partner strategy. "With the steady increase of new authors being added to our library almost daily, now is the perfect time to provide additional tools for our authors to maximize their exposure among global business professionals. We're excited to bridge the gap between writers and their readers, and we look forward to helping our authors increase their footprint among an informed and attentive audience."
Author Pages serve as the latest feature in a series of new product releases and content additions within the BlueBottleBiz platform. This latest release closely follows the launch of the BlueBottleBiz v2 mobile app, which is now available on the App Store or Google Play Store. Prior to the mobile app update, BlueBottleBiz welcomed two additional video content providers to the platform, providing members with access to 500 videos on topics such as leadership, management, customer service, software and Microsoft Office.
Authors or publishers interested in learning more about BlueBottleBiz Author Pages, or about adding content to the platform, can contact Christian Smythe at: christian[at]bluebottlebiz[dot]com. For more information on BlueBottleBiz and how it is helping to reshape corporate learning, visit BlueBottleBiz.com.
###
About BlueBottleBiz
BlueBottleBiz, the first collaborative learning platform for business professionals, empowers its members to grow talent and share knowledge using the most expansive digital business content library, and modern social and content marketing tools. The platform provides businesses, publishers, and individual members the ability to increase brand visibility, establish thought leadership, learn from industry experts and build global connections. Since its inception in 2012, BlueBottleBiz has earned the trust of 400 publishers, allowing the platform to feature 40,000 authors, 30,000 books and 12,000 videos. In a crowded marketplace, BlueBottleBiz offers the clear competitive advantage of applying the sharing economy principles to the knowledge space. To learn more about the platform or to sign up for a free trial, visit http://www.bluebottlebiz.com.
Media Contact
Michelle Yandre
PR Manager
michelle[at]bluebottlebiz[dot]com
920-250-2594