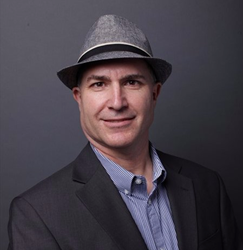 Building communication and iteration are fundamental to focus your team on key metrics and customer outcomes.
San Diego, CA (PRWEB) June 07, 2017
Today CIENCE the emerging leader in managed services for lead generation, announced the launch of the CIENCE Knowledge Group. In conjunction the company announced the hiring of CIENCE Knowledge Group GM Chris Ortolano, who will oversee operations, including the consulting offerings and staff.
The move occurs shortly after the CIENCE acquisition of Leadware, which added significant human resources and deep account-based lead generation experience to the CIENCE team to build on its growth objectives.
The CIENCE Knowledge Group helps sales teams answer tough questions around converting general sales intelligence into specific sales intelligence, to be shared throughout the customer organization for optimal performance.
To parse the signal from noise, Ortolano has spent the last two years planning, testing, and measuring different training and coaching ideas as a Conversation Systems Analyst for ExecVision, then developing a Learning Management System-based Sales Academy for customers at DiscoverOrg.
Ortolano also co-founded SalesStack, a vibrant online community on the Slack platform for hundreds of inside sales practitioners, giving him access to a Who's Who of sales and customer success leaders to map challenges associated with revenue operations and process for sales, sales development, and customer success.
"We couldn't be more excited to add someone as practiced at building and disseminating critical domain knowledge as Chris Ortolano," said Thomas Cornelius, CEO of CIENCE. "Our clients hire CIENCE to deliver predictable sales pipeline. Now is the right time to expand our footprint to offer much needed consulting. It's a win-win for the growth organizations we serve."
As GM, Ortolano will lead the effort to further clarify critical pain points, and solutions, for organizations looking to optimize their revenue operations. The first phase of this effort is to distribute surveys and analyze data across growth and mid-market companies.
The CIENCE Knowledge Group consulting services consist of diagnostic assessments specifically oriented for stage and company size. Each diagnostic is tailored to help resolve a few critical pain points to create the most revenue lift.
"There is no magic bullet to increase revenue," said Ortolano. "Building communication and iteration are fundamental to focus your team on key metrics and customer outcomes. We're here to crystallize these processes for each stage of the customer journey for sales development, account executives, and customer success teams."
Each company stage has a unique set of challenges associated with planning and testing while executing. The CIENCE Knowledge Group delivers an inventory of your current state, well-defined future states, then creates a highly actionable roadmap.
Additional services include weekly, or bi-weekly, remote training to help inside sales and success teams sharpen their edge. Training exercises are formatted in a "7 x 7" approach to develop and refine 7 new skills using a flipped learning model.
For more information on CIENCE, please visit: http://www.CIENCE.com
About CIENCE
CIENCE offers a unique blend of managed services and software to scale fast-growth sales organizations. We believe in the power of Machine Powered, Human Driven solutions to accelerate our customer's sales success.
CIENCE is a global business, with offices in San Diego, CA (USA), Kiev, Ukraine (Europe), Manila, Philippines (Asia), and Campinas, Brazil (South America). Connect with us online at http://www.cience.com, on Twitter @CIENCEcom or Linkedin.
For press inquiries please contact pr(at)cience.com