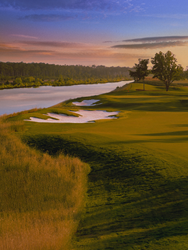 We created a family-centered golf package that allows golfers to play some of the best courses on the Grand Strand and stay within their budgets
Myrtle Beach, S.C. (PRWEB) June 06, 2017
Save on dad's Father's Day present when you book golf rounds on Myrtle Beach Golf Trips. Get $10 off two rounds and kids play free with each paying adult, making the ultimate family trip a perfect gift for any father.
"Courses along the Grand Strand offer a variety of unique challenges, lush fairways, pristine views, practice centers and golf lessons taught by pros, so this is the perfect destination for families who want to have a golf vacation around Father's Day," said Steve Mays, director of marketing and sales for Founders Group International, owner of Myrtle Beach Golf Trips. "We created a family-centered golf package that allows golfers to play some of the best courses on the Grand Strand and stay within their budgets."
With warm weather and the end of the school year for the kids, June is the ideal time for families to plan a trip to the Myrtle Beach area. Visitors can save money by booking a package through Myrtle Beach Golf Trips and enjoy the sport of golf as a family.
For families staying on the south end of the Grand Strand, courses along the Waccamaw Golf Trail in Pawleys Island are ideal. Pawleys Plantation Golf & Country Club, Founders Club and Tradition Golf Club, all offer unique designs, while Tradition is also known for its exceptional practice facility.
Families staying near the heart of Myrtle Beach can tee it up at Grande Dunes Resort Club where they will encounter wide fairways and well-guarded greens. It was named the "National Golf Course of the Year" in 2009 by the National Golf Course Owners Association of America.
On the north end of the Grand Strand is Long Bay Golf Club. Known for its elevation differences, bunker styles and shallow greens, Long Bay Golf Club was created to challenge even the most seasoned players. As golfers test their skills at Long Bay, they are surrounded by nature including sparkling streams that run through several holes.
"Summertime is perfect for families in Myrtle Beach." said Mays. "We can help those who'd like to have a memorable vacation by setting up their tee times."
About Founders Group International
Founders Group International (FGI) is the foremost golf course owner-operator company in the Southeastern United States. Formed in 2014 through various purchases and the 2015 acquisition of National Golf Management, FGI owns and operates 22 golf courses (423 holes) in and around Myrtle Beach, S.C., America's seaside golf capital.
FGI administers http://www.MBN.com, a leader in online tee time bookings, as well as package outlets Ambassador Golf and Myrtle Beach Golf Trips. With the help of Golf Insider's 100 percent player-generated course ranking system, thousands of golfers plan and assemble their ideal golf itineraries through FGI's assets, including "top-100 caliber" courses Pawleys Plantation Golf & Country Club, Grande Dunes Resort Club, TPC Myrtle Beach, King's North at Myrtle Beach National Golf Club, Pine Lakes Country Club and more than 80 other Myrtle Beach area courses.
FGI also has a division that does residential and retail development, and it has partnered with one of the biggest travel agencies in China to bring golfers and wedding parties to Myrtle Beach, S.C.
More information about Founders Group International, is available at http://www.foundersgroupinternational.com, http://www.mbn.com or MyrtleBeachGolfTrips.com.