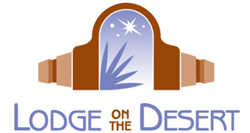 Tucson, Ariz. (PRWEB) June 06, 2017
With summer on the horizon, Lodge on the Desert has revamped its restaurant offerings to reflect tastes of the season, along with expanded dining hours and a new entrance to welcome locals. This newly constructed addition to the historic hotel is just a small part of the larger, $1 million renovation currently underway across the property throughout the year.
The new restaurant entrance leads guests directly from the parking lot to the dining area, circumventing the previous path which guided them through the hotel. Of course, guests are still welcome to take the old path for a scenic walk highlighting the beauty of Lodge on the Desert, a Tucson fixture since 1931. The change is among a variety of renovations taking place to modernize the hotel and improve amenities, while still retaining the classic charm guests have come to know and love.
Adding lunch hours to its existing dining times, along with extended dinner hours, Lodge on the Desert Restaurant now has something tasty to offer nearly any time of the day, every day of the week:
Breakfast: 7:00 a.m.–10:00 a.m.
Lunch: 11:00 a.m.–2:00 p.m.
Dinner: 5:00 p.m.–10:00 p.m.
Happy Hour: 4:00 p.m.–6:00 p.m.
Reverse Happy Hour: 8:00 p.m.–10:00 p.m.
With a menu featuring modern American cuisine infused with Southwest flavors, the updated summer offerings include both new entrées and cocktails. Highlights include a Watermelon Salad and Summer Burger for lunch, Mole Frites and Ancho Braised Lamb Shank for dinner, and a Mexican Flower or Summer Essence cocktail from the bar. Guests are invited to experience the updated menu during any of the expanded hours, including dinner under the stars in the open-air courtyard.
"With this new menu, expanded hours, and new entrance, we are inviting the entire city to come see what our Lodge on the Desert Restaurant has to offer," said Food and Beverage Manager Justin Fitzsimons. "We know that our restaurant has the food, drinks, and service to rival the best in town and we are excited to share it with everyone, including both out-of-town guests and locals seeking a hidden culinary gem."
About Lodge on the Desert
An Arizona landmark and Tucson tradition since 1931, Lodge on the Desert is a 100-room boutique hotel appealing to leisure and business travelers alike. Situated on five acres in mid-town Tucson, AZ, against the majestic backdrop of the Santa Catalina Mountains, its charming hacienda-style accommodations and layout confirm that it is Tucson's urban oasis and an Old Pueblo masterpiece.