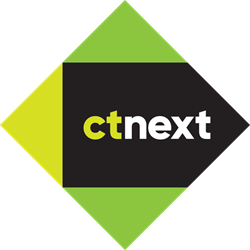 "The Innovation Places program brought out the best in each community and provided a unique opportunity to work across silos and think about how to enhance their community's economic vitality in an integrated way," - Glendowlyn Thames, CTNext
Rocky Hill, CT (PRWEB) June 06, 2017
CTNext, Connecticut's go-to resource for entrepreneurial support, today announced the designated Innovation Places that will receive Implementation Grants.
The Innovation Places include:

Hartford/East Hartford (led by Hartford/East Hartford Innovation Places Initiative)
New Haven (led by Elm City Innovation Collaborative)
New London/Groton (led by Thames River Innovation Place)
Stamford (led by Innovate Stamford)
The decision by the CTNext Board of Directors concludes a process that launched last summer and culminated with last month's public pitches and site visits with seven finalists. As a next step, CTNext will finalize grant awards to each of the Innovation Places that will be used to implement strategic projects outlined in their respective grant proposals.
"The Innovation Places program brought out the best in each community and provided a unique opportunity for the public and private sector to work across silos and think about how to collectively enhance their community's economic vitality in an integrated and cohesive way," said Glendowlyn Thames, executive director of CTNext. "From the initial application process through the public pitches and site visits, all the applicants approached the opportunity with enthusiasm, creativity and purpose. We applaud each applicant for their efforts and encourage all to continue down the path. We look forward to continuing to work with all in the future as CTNext cultivates an environment that attracts a critical mass of talent and ideas to compete in the global innovation economy."
In all, the Innovation Places program is slated to award up to $6.9 million to designated communities in fiscal year 2018 to augment private and public investments in programs and infrastructure likely to attract talented people and increase knowledge-sharing that leads to innovation.
A synopsis of finalist and winning submissions can be found at: http://ctnext.com/innovation-places/.
About CTNext
CTNext is Connecticut's go-to resource for entrepreneurial support. The goal of the program is to build a more robust community of entrepreneurs and to accelerate startup growth by providing access to talent, space, industry expertise, services, skill development and capital to foster innovation and create jobs for people in Connecticut. CTNext launched in 2012 and has more than 1,500 members in its network. To learn more, visit http://www.ctnext.com.
Greg Kalish
CTNext
1-860-207-8025
gkalish(at)gkcomms(dot)com