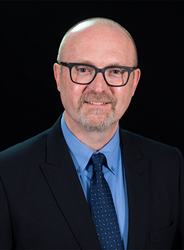 "More than ever, education represents a door to greater opportunity in life and work."
San Diego, Calif (PRWEB) June 07, 2017
Northcentral University(NCU), a global online graduate-focused university, is pleased to announce that John Neal, EdD, has joined NCU as the new Dean of its School of Education.
Neal brings to NCU a vast background in educational leadership. For more than 25 years, he has led in the development of educational content for adult learners through campus-based programs, online delivery, and satellite campuses throughout the U.S., Europe, and the Pacific Rim.
Throughout his career, Dr. Neal has served a number of highly entrepreneurial private colleges in a variety of roles, including Dean at Webster University and President of Ottawa University, Maryville University, and Kaplan University's home campus. Prior to his founding of JenEd Consulting, he served as President of Capital Education, where he assisted colleges and universities in the strategic planning and development of virtual learning environments. In this role, he facilitated program planning, design, market analysis and modeling, the selection of learning platforms, course design, and the integration of effective online pedagogies.
Dr. Neal is the co-author of Measuring Up: The Promises and Pitfalls of Performance Indicators in Higher Education and has published and spoken internationally on issues related to quality assessment and accountability.
Neal earned a Doctor of Education in Higher Education Administration from Vanderbilt University (George Peabody College of Education), a Master of Arts in Music Education from Middle Tennessee State University, and a Bachelor of Science in Church Music and Biblical Studies from Welch College (magna cum laude).
With the ever-changing educational landscape, Neal brings an innovative vision to the NCU School of Education. "More than ever, education represents a door to greater opportunity in life and work," says Neal. He views educators as "facilitators of this brighter opportunity." Neal has begun developing and preparing to launch new programs within the School of Education slated for late 2017.
About Northcentral University
Founded in 1996, Northcentral University is a regionally accredited, private, online and graduate-focused university serving professionals globally. NCU offers doctoral, master's and bachelor's degrees in business and technology management, education, and psychology, as well as doctoral and master's degrees in marriage and family therapy. Without physical residency requirements, courses are taught one-to-one by an NCU professor, all of whom have doctoral degrees. Northcentral University is regionally accredited by WASC Senior College and University Commission (WASC), http://www.wscuc.org. For more information, visit ncu.edu or call 866.776.0331.