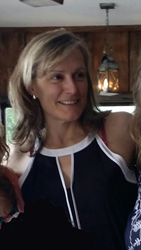 Annapolis, MD (PRWEB) June 07, 2017
People who need comprehensive dental treatment to restore the health of their teeth, bite and jaw joint may now visit Dr. Kim Ross with or without referrals for full mouth reconstruction. Dr. Ross offers numerous treatments, from dental implants to temporomandibular joint (TMJ) treatment in Annapolis, MD, to help patients achieve improved oral health and function. By planning and performing these procedures in conjunction, Dr. Ross is able to ensure that each patient receives efficient, economical and effective care.
Dr. Ross offers multiple treatments to address common problems that may harm a patient's oral or general health. With custom crowns and bridges, Dr. Ross can protect damaged teeth from further harm or replace missing teeth. She also offers dental implants to replace missing teeth without damaging any adjacent teeth. For people who suffer from the jaw joint disorder TMJ, Dr. Ross provides TMJ treatment in Annapolis, MD, in the form of occlusal adjustment. This procedure, which helps the teeth fit together more effectively, stops unwanted symptoms such as bruxism, tooth wear and headaches. Dr. Ross also treats obstructive sleep apnea, a condition that disrupts nighttime breathing, with approaches ranging from oral appliances to surgery. In addition, she provides various forms of gum disease treatment.
Along with these procedures, Dr. Ross offers several cosmetic treatments to give patients more attractive, balanced smiles. To brighten stained teeth, Dr. Ross performs at-home or in-office teeth whitening, which uses professional-grade whitening agents to produce rapid and clear results. These procedures are also considered safer than over-the-counter treatments, since the risk of gum irritation or damage is minimal. For people with more severe cosmetic issues, Dr. Ross additionally offers custom-made porcelain veneers. These restorations attach securely to the front of the teeth to conceal problems such as misalignment, chipping or uneven wear.
To learn more about the procedures Dr. Ross offers, patients should refer to her website, http://www.drkimrossdmd.com. People who wish to schedule a consultation regarding full mouth reconstruction services including dental implants, teeth whitening, crowns, gum disease treatment or TMJ treatment in Annapolis, MD, can directly call Dr. Ross's office at 410-626-7018.
About the Doctor
Dr. Kim Ross is a general dentist offering customized dental care to patients in Annapolis, MD. Dr. Ross has been in practice since 1992 and believes that staying up-to-date on the latest advancements in dentistry through continuing education courses is vital to offering leading care. She is an active member of the Academy of General Dentistry, among other organizations. Dr. Ross, and her compassionate team, offer a wide variety of dental services including dental implants, periodontal maintenance, sleep apnea treatment and full mouth reconstructions. To learn more about Dr. Ross and her team visit http://www.drkimrossdmd.com or call 410-626-7018 to schedule a personalized consultation.