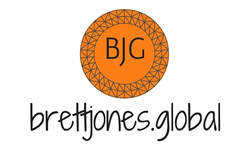 (PRWEB) June 08, 2017
Two studies have shown significant improvement in depression suffers. These two studies by Professor Kuyken, an Oxford University clinical psychologist and director of the Oxford Mindfulness Centre, in the UK and research from Johns Hopkins University in the US independently sifted through nearly 19,000 meditation studies and found that meditation and mindfulness based therapy could improve relapse rates in patients by over 31%.
Brett Jones, head of the Awaken Institute based in Perth, which advocates for daily meditation said, "These studies correlate the on-ground experience of depression and anxiety sufferers, where a consistent practice of meditation provides significant change in mental status and ongoing lifestyle improvement."
He went on to say, "Meditation has also proved significant for non sufferers with a large proportion of well known leaders and stars also meditating. It can be seen there is also a high correlation to lifestyle success with people like Larry Page head of Google, Ray Dalio the worlds largest Hedgefund manager, Linkedin founder Jeff Weiner, Steve jobs and actors and stars like, Katy Perry, Clint Eastward, Cameron Diaz, Jim Carry also espousing the benefits of the daily practice. These include greater focus, greater personal resilience, improved emotional intelligence, far happier and productive individuals and teams.
We would like to see more people take up this life rewarding ancient tradition that modern science has shown can profoundly impact and reduce the pressures of our modern society resulting in a happier population and significant long term reduction in health care costs for the country."
Brett Jones is a recognised international speaker and expert on meditation and mindfulness. Brett Jones can be contacted via his PA on +61402690218 for further comment and live interviews.
http://www.brettjones.global.
References:http://jamanetwork.com/journals/jamapsychiatry/article-abstract/2517515
http://www.thelancet.com/journals/lancet/article/PIIS0140-6736(16)00660-7/abstract
http://www.hopkinsmedicine.org/news/media/releases/meditation_for_anxiety_and_depression