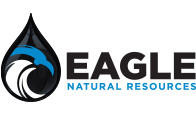 Dallas, Tex. (PRWEB) June 08, 2017
Today, Eagle Natural Resources (ENR), a privately-owned energy asset management and operating company, announced the launch of the ENR Income & Development Fund LP. The new Fund is a multi-property income and growth opportunity with targeted acquisitions located in historically proven-producing fields. Having already acquired interests in over 30 active wells and more than 65 Proven Undeveloped (PUD) drilling locations, the Fund's current and prospective assets will offer a strong balance of current income potential and future development.
A significant amount of the investment capital raised within the ENR Income & Development Fund will be used to purchase further interests in oil and gas production wells and drilling prospects in established oilfields across the U.S. Southwest, namely strategically aligned assets in the Permian Basin, Eagleford Shale, Stack and Scoop, Niobrara Shale and Bakken Shale plays. The ENR Fund will target the acquisition of distressed assets, which––due to today's lower oil pricing––can be purchased at a fraction of the price and offers a multiple on the upside ROI compared to higher priced market conditions seen over the past decade.
Additionally, a portion of the Fund's capital will be strategically applied towards drilling new oil and gas wells on the Fund's current acreage in the Permian Basin and Bend Arch plays. Drilling new wells creates additional income potential and generates attractive tax advantages that are passed directly through the partnership to the fund's investors.
"We, along with many others, believe oil prices will continue to move in an onward and upward trend, creating the environment for low cost producers and their financing partners to capitalize on a down cycle," said Jeremy A. Paul, Founder and President of the Dallas-based energy company.
Further, with a focus on delivering both income and growth potential, the ENR Income & Development Fund may be a smart fit for investors seeking to diversify into domestic energy production. Moreover, the fund could be ideal for accredited investors seeking tax benefits related to oil and gas investing, such as tax deductions from intangible and tangible drilling costs and depletion allowances.
"We believe our Fund's focus on steady income generation, coupled with the strategic investment to deliver additional growth through the drill bit, is a good fit for individuals looking to take advantage of the tremendous opportunities offered by domestic oil and natural gas production. Add to this opportunity the significant tax benefits of oil and gas exploration, then you have a win-win for investors," added Paul.
Information on the ENR Income & Development Fund can be found on Eagle Natural Resources online investment platform, http://www.eaglenaturalresources.com. The online investment portal provides access to Income and Development and turn-key drilling opportunities, serving as a bridge between proven-producing prospects and accredited investors seeking income and growth potential through Real Asset ownership in the upstream energy sector.
# # #
About Eagle Natural Resources
Eagle Natural Resources is an independently owned oil and gas asset acquisition and management company with an extensive – and growing – portfolio of income-producing assets and developmental drilling inventory in Texas, Oklahoma, and the Gulf Coast Region.
The company's acquisition model focuses on proven producing fields with extensive infrastructure, existing wells for immediate cash flow, and upside through additional drilling, recompletion and/or reworks.
Specifically, Eagle targets financially-distressed energy assets that will immediately benefit from operational improvements paid for with an infusion of capital. Our baseline goal for each project is driving a minimum 200 percent increase in production through smart redevelopment.