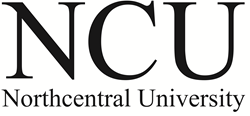 San Diego, Calif (PRWEB) June 08, 2017
Northcentral University(NCU), a global online graduate-focused university, is pleased to announce that Dr. J. Robert Sapp has joined NCU as the Founding Dean of its new School of Technology.
Before taking this position, Sapp previously served as the Chief Information Officer for the University of Maryland University College, where he led the development of Tycho, the University's award-winning online learning environment. He also served as Vice President of Educational Technology for Laureate Education, Vice President for Learning Technology, and Vice President for Learning Analytics and Educational Statistics for K12, Inc. He has also served as the Director of Advanced Technologies and Information Systems for Johns Hopkins University School of Medicine. Sapp has held faculty appointments at University of Maryland University College and Johns Hopkins University, and served as a Trustee of the National Board of Fitness Examiners, the Gibson Island Country School, and as a Mentor for FIRST Robotics Team 2377.
Sapp holds a Doctor of Education degree from the University of Pennsylvania where his dissertation, "Creating and Applying Criteria to Evaluate Online Continuing Medical Education," was defended with distinction. He also holds a Master of Science in Educational Technology from Johns Hopkins University and a Master of Arts in Instructional Design from the University of Maryland Baltimore County (UMBC). His undergraduate degree is in English, also from UMBC. Sapp is an elected member of the Phi Kappa Phi Honor Society and has served as a member of the Technical Board of IMS Global Learning Consortium.
As a pioneer and innovator, Sapp is tasked with developing NCU's School of Technology. Sapp has a strong background in eLearning, digital media, learning analytics, and the application of information technology to primary, secondary, and post-secondary education for more than 25 years. The wealth of knowledge and experience Sapp brings will enhance the program offerings within the School of Technology when it launches later in 2017.
About Northcentral University
Founded in 1996, Northcentral University is a regionally accredited, private, online and graduate-focused university serving professionals globally. NCU offers doctoral, master's and bachelor's degrees in business and technology management, education, and psychology, as well as doctoral and master's degrees in marriage and family therapy. Without physical residency requirements, courses are taught one-to-one by an NCU professor, all of whom have doctoral degrees. Northcentral University is regionally accredited by WASC Senior College and University Commission (WASC), http://www.wscuc.org. For more information, visit http://www.ncu.edu/ or call 866.776.0331.