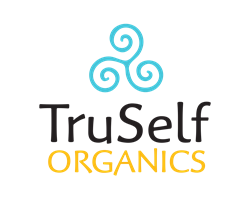 Traverse City, MI (PRWEB) June 08, 2017
TruSelf Organics, a collection carefully crafted with organic and cruelty-free certified ingredients for clean, sensible, and affordable everyday skin and hair care, is getting its own makeover. The brand refresh, which includes a new look and a product line expansion, will better reflect its mission of making natural, effective skin and hair care accessible to everyone.
"This is a truly exciting time for TruSelf Organics as we continue to evolve as a line uniting pure ingredients with results-oriented skin and hair care solutions, while also inspiring inner beauty, confidence, and an awareness about the ingredients we put on our body," said brand owner Ann Bongiorno, who purchased the company with her husband Mark from its original owners in 2016.
TruSelf Organics products will now be packaged with a fresh, clean design, featuring recyclable, transparent packaging with revamped labels in bright colors. Packaging will also include Leaping Bunny Certification. Products with the new look will roll out in phases, including:

This June, TruSelf Organics also debuted a brand-new product:

Blemish Remedy, a powerful spot treatment for all skin-types formulated with organic aloe leaf juice, dragon's blood extract, sugarcane, and tea tree oil to diminish blemishes without over-drying, rejuvenate damaged skin, soothe redness and skin irritation, and control oil production; $15 available now.
TruSelf Organics products are formulated with a combination of high-quality, natural, and organic ingredients, and are "bad-stuff-free" - no parabens, no petroleum, no sodium lauryl sulfate, no phthalates, and no artificial dyes or synthetic fragrances. TruSelf Organics is Leaping Bunny Certified, and is committed to upholding its promise to not conduct animal testing on any finished products, ingredients, or formulations.
For more information on TruSelf Organics, please visit http://www.truselforganics.com.
# # #
TruSelf Organics, an organic and cruelty-free skincare company, believes that everyone should have access to clean, natural products for healthy, clear skin, that don't cost more than they should. The line includes cleansers, moisturizers, masks, soaps, and other skin care solutions, as well as a hair care and bamboo accessories. Products are carefully formulated with a proprietary blend of natural, organic, and vegan ingredients, and are Leaping Bunny certified.
Originally launched in 2013 and now under the ownership of husband and wife team Mark and Ann Bongiorno, TruSelf Organics is headquartered in Northern Michigan and retails across the U.S. and globally through its webshop. Visit http://www.truselforganics.com for more information, or connect with the brand on Instagram (@TruSelfOrganics) and FaceBook (TruSelf Organics LLC).