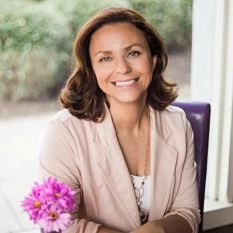 "I have never worked for a company that provides so much support when it comes to processing,"
Philadelphia, PA (PRWEB) June 08, 2017
New Penn Financial announced today the hiring of Holly Sanchez http://www.newpennfinancial.com/hsanchez as Branch Manager in Pinehurst. Holly has over 14 years of experience in the mortgage industry, and has served as a loan officer in both Georgia and North Carolina. Most recently, she became a top producer in the Fayetteville region.
"When it comes to a loan officer's role in the home buying process, I believe that communication is imperative," Ms. Sanchez said. "My clients want to know and understand what's happening with their loan, and my partners want to know if we're on target for closing. I always make sure I'm keeping both parties informed."
Ms Sanchez chose to join New Penn Financial for their operations teams. "I have never worked for a company that provides so much support when it comes to processing," she said. "This allows me to do what I do best; educate my clients and help my Realtors grow their business. I love my job and consider it a lifestyle. New Penn will help to make the loan process as stress-free as possible for everyone involved."
"Holly is among the most passionate loan officers you'll find," said Dylan Veal, Region Manager. "I think she's really going to take advantage of the support offered by New Penn Financial, and help grow our business in North Carolina."
About New Penn Financial
New Penn Financial® continues to assemble deeply experienced and highly seasoned industry leaders making us one of the fastest growing lenders in the nation. As a direct lender and servicer, we have positioned ourselves to be able to provide loans that serve a variety of scenarios. This allows us to assist more customers while maintaining the highest compliance standards and ensuring great customer service at every stage. Our leadership has successfully and strategically directed their teams to be prosperous during the downs of a challenging economy while capitalizing on the potential of a robust one. This depth of wisdom and focus on quality allows us to innovate with confidence, develop superior products, provide exceptional service and support, and back it up with the kind of solid foundation that is renewing the American Dream, all across the country.