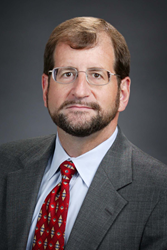 "Board certification recognizes expertise within the legal community, and assures the public the quality representation it deserves," Mr. Lampert stated. "I am excited to once again play a significant role in this process."
West Palm Beach, Florida (PRWEB) June 13, 2017
Michael A. Lampert, Esq. is honored to announce his reappointment to the Tax Certification Committee of the Board of Legal Specialization and Education of the Florida Bar. Mr. Lampert previously served this committee from 2003 and 2009, and is pleased to resume his position. "Board certification recognizes expertise within the legal community, and assures the public the quality representation it deserves," Mr. Lampert stated. "I am excited to once again play a significant role in this process."
Michael A. Lampert is a Florida Board Certified tax attorney with a private practice concentration in the areas of taxation and business, tax controversy and estate planning and estate administration. He is the founding attorney of The Law Offices of Michael A. Lampert P.A., which serves the community.
Returning to the Tax Certification Committee of the Florida Bar represents both familiar ground and new challenges. While the standards for tax law certification remains high, it occurs within a field that is in constant flux. "Few other legal specialties experiences the consistent regulatory upheavals as tax law," Mr. Lampert stated. "This is why continuing legal education is such an important part of the certification process."
Mr. Lampert is attending the FICPA Mega CPE Conference, in Orlando, Florida from June 14-17th. At that time will co-present the topic "U.S. As an Asset Hiding Haven – Selected Ethics and Related Issues" with Shawn P. Wolf, Esq., Board Certified Tax Attorney from Packman, Nuewahl & Rosenberg of Miami Florida. This breakout session will occur on June 15, 2017 from 1:55 to 2:45 pm.
About The Law Offices of Michael A. Lampert, P.A.
The Law Office of Michael A. Lampert, P.A. is a boutique tax and estate planning law firm located in West Palm Beach, Florida. The firm emphasizes taxation, estate planning and administration and elder law, with an extra concentration in tax controversy. For more information on Michael A. Lampert visit http://www.taxandelderlaw.com
Source: The Law Offices of Michael A. Lampert P.A.
Media Contact Information: contact(at)LampertTaxLaw.com
Source 1: http://taxandelderlaw.com/index.php/en/
Source 2: https://webprod.floridabar.org/wp-content/uploads/2017/04/tax-law-cert-flyer.pdf
Source 3: https://www.floridabar.org/member/cert/