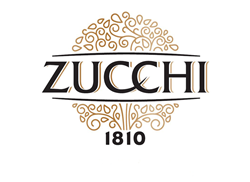 New York, New York (PRWEB) June 08, 2017
When an all-Italian passion becomes export success: Oleificio Zucchi continues its conquest of the USA market as one of the stars of Summer Fancy Food 2017, North America's biggest exhibition for food buyers, to be held at the Javits Center in New York from June 25-27. Zucchi, which specializes in the production of expertly blended extra virgin olive oil, will be exhibiting as part of the Italian collective organized by Cremona, Italy Chamber of Commerce.
Oleificio Zucchi will be displaying the entire range of Zucchi brand products, with a special focus on its range of extra virgin olive oils specifically developed for the US market, with graphics and pack sizes chosen to suit the purchasing preferences of American consumers. Visitors to the show will also be able to participate in a series of professional tastings, which will reveal the different flavor profiles of extra virgin olive oils, evolved through the Italian penchant for the production of fine foods, for which Zucchi is worldwide ambassador.
Zucchi's strategy reaches far beyond product promotion, as it aims to foster a genuine extra virgin olive oil culture abroad and teach consumers about an art it has pioneered, the art of blending: the creation of unique blends, formed by combining several olive oils with different origins and sensory characteristics. To raise awareness of this important skill, during Fancy Food - and in the days just before and after the event - the Oleificio Zucchi Blendmasters will be "touring" their Blending Experiences at special events reserved for press and trade in Boston, New York, and Toronto where participants will discover the secrets of this special alchemy and create their own personal extra virgin olive oils.
"Exports are a major contributor to our growth, and we are equally committed to sharing a precious area of Italian know-how: the art of making oil from the finest raw materials. Fancy Food is definitely the best place to demonstrate this," states ompany Vice Chairman Giovanni Zucchi. "We are aiming to further expand exports of our olive oil range, for both the retail chains and the Ho.Re.Ca. channel, and we are proud that the US market appreciates the quality and meticulous attention to detail central to our products for the last 200 years."
**** More about Oleificio Zucchi Spa ****
Oleificio Zucchi originated in 1810 in the area near Lodi as a family business that milled oilseeds to make oil for human consumption. The first industrial plant near Cremona was built in 1922, and gradually grew to the size of a real factory. In 1946, the Zucchi family incorporated today's company, Oleificio Zucchi SpA, and relaunched production after the difficult wartime years. Starting in the mid-1950s, Oleificio Zucchi became supplier of choice of the private labels of Italy's leading retail chain groups. In the early '90s, due to its constant growth the company was forced to transfer its operations to its current location on the Cremona navigation canal, on an area of 80,000 m2.
Under the leadership of the Zucchi family, personally involved in its management, the plant has been kept up to date with the latest technical and plant engineering developments, enabling it to respond quickly to the market's demands in terms of product quality and environmental impact, with a particular focus on constant quality of service and flexibility of offering. The last few years have seen another major development at Oleificio Zucchi: the introduction of the olive oil line as the natural completion of the product range. Oleificio Zucchi has now established itself as an Italian market leader, and thanks to its history and innovation, today it has become the most reliable, well proven partner of the modern trade, as well as an innovative player on the olive and seed oil market. For more information:http://www.zucchi.com