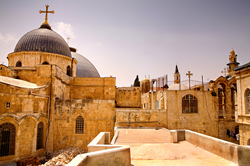 New York, NY (PRWEB) June 08, 2017
A rich history and awe-inspiring landmarks are only a taste of what beckons travelers to Israel. Members of the United States Tour Operators Association (USTOA) are encouraging travelers to uncover the diverse destination of Israel now with visits to The Dead Sea, religious and historically significant sites, and the growing seaside city of Tel Aviv.
Following is a sample of inspiring Israel itineraries from USTOA tour operator members. For more USTOA member packaged travel itineraries to Israel, visit http://www.ustoa.com/blog/israel-tours or search Israel in the "Find Your Dream Vacation" section of the USTOA homepage.

For more information on USTOA, visit http://www.ustoa.com.
About USTOA:
Representing nearly $15 billion in revenue, the member companies of U.S. Tour Operators Association provide tours, packages and custom arrangements that allow 8.6 million travelers annually unparalleled access, insider knowledge, peace-of-mind, value and freedom to enjoy destinations and experiences across the entire globe. Each member company has met the travel industry's highest standards, including participation in the USTOA's Travelers Assistance Program, which protects consumer payments up to $1 million if the company goes out of business.
As a voice for the tour operator industry for more than 40 years, USTOA also provides education and assistance for consumers and travel agents.
Contact:
Gina Dolecki/Katherine Henry
Redpoint Marketing PR., Inc.
212-229-0119
dolecki(at)edpointpr.com / henry(at)redpointpr.com