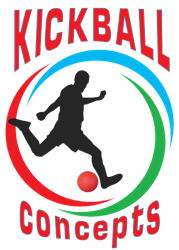 Sterling, VA (PRWEB) June 09, 2017
Kickball Concepts, LLC today announced a series of licensing agreements and asset sales to mattress industry tech startup Indigo Sleep, LLC, founded by Gene DeRose and David Funk. Indigo Sleep has received exclusive licenses from Kickball for several patents including its innovative Inside Flippable® mattress design, and a novel patent pending zipper-less, nested mattress cover design. The licensed patents and a series of registered trademarks and domain names provide a structure to the offerings being created by Indigo.
Indigo Sleep's innovative new mattress offerings in the Direct-to-Consumer, UPS shippable mattress in a box category involves leveraging the patented flippable comfort layer design to offer consumers multiple bed feels with the purchase of just one mattress. The ability to replace or change the comfort layer is a benefit of the patented design. "Offering a split top for queen and king sizes that can flip from the Sexy side to the Sleeping Side gives couples lots of options," explains DeRose, Indigo Sleep's CEO.
Kickball had actively pursued the right licensee for about a year. "Ironically, after reaching out to many mattress industry veterans and some newer start-up companies, I found the interested party in serial entrepreneur Gene DeRose, someone I've known for years. Gene had been coincidentally been considering this new, hot sector in the technology online business world for some time as his next target", offered Harrison Murphy, Managing Member of Kickball. He added, "They already had an exploratory team assembled, the funding, the expertise, and vision to take this technology out to the online direct to consumer marketplace."
DeRose stated, "There was a lot of action and growth in this space in NYC, where I spend a lot of my time, and a lot of media focus on this disruptive sector of retail. We felt we could bring a newer and better twist to an older, staid industry. I had seen an article in Inc. magazine during last summer about this sector's phenomenal growth, and had an epiphany. I was fascinated by the intersection of politics and business and felt it was time for a new way of doing business. At that NYC coffee shop, the idea for Indigo Sleep was born."
Indigo Sleep's Comfort Always® mattress offers Kickball's patented TCF (Totally Chlorine Free) fire barrier technology. "They took the idea of making a mattress without chemicals like modacrylic, antimony, fiberglass, and FR treatments and just ran with it", stated Murphy. Indigo Sleep is expected to launch their website in June. "We are excited and grateful for the opportunity to commercialize these technologies and create the next generation mattress sleeping experience for American consumers", explained DeRose.
Media Inquiries can be directed to Harrison Murphy by phone at 703-787-9802 or email at hmurphy(at)kickballconcepts(dot)com.