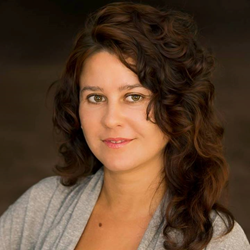 Los Angeles, CA (PRWEB) June 07, 2017
In LA real estate, one thing is clear - the housing market outshines the Malibu condo market. Condos generally receive fewer celebrity purchases, lower prices, and fewer sales units than houses. However, the local condo market can be a reliable bellwether to the overall market. Prices can bend upward just as well or better than estates during some periods.
The average sale price for a condo in 2012 was $822,000. That is for all condos or townhouses in the 90265 ZIP code. Last year in 2016, it was $1,335,000 — a 62 percent increase.
There is a different way to measure average, using median price. By that measure, the appreciation was more modest, going from $670,000 in 2012 to $932,000. The $262,000 increase was healthy, but only 39 percent.
Often, it just depends on what sampling you are taking. For now, let's review the Malibu market as a whole, including every condo that sold, from one end of Malibu to the other:

Sales over the last five years featured (2010, 2012, 2014, 2015, 2016) peaked in 2015 and had a drop off last year, though it was fairly normal production, overall.
Volume has been about $100 million for the past two years for the local condo market.
The past two years have been robust in big sales (over $1 million), just as more units in Malibu have seen their fair market value rise to that tier and above.
"Inventory is up and market action is trending down recently. While days-on-market appears to be trending lower, the overall conditions are weakening a bit," said 4Malibu partner, Danielle Dutcher (http://4malibu.com/)
Dutcher continues, "The market has been strong for several consecutive weeks. Reflecting these inventory conditions, with the market action in the Seller's zone, it is not surprising that prices have recently resumed their climb."
Learn more about Danielle Dutcher and 4Malibu Real Esate at: http://4malibu.com/