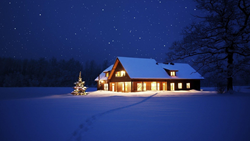 Have you already prepared a gift for your father?
California (PRWEB) June 10, 2017
StarRegistration.Net, a company with more than ten years of experience in the industry announces special gift packages for Father's Day, which will be celebrated on 18th of June in many countries throughout the world, as celebrations will take place in United States, India, Argentina, China, United Kingdom, Argentina, France and in many more countries around the globe. The company is happy to offer something truly special for people being in a rush of seeking for a perfect gift to honour their beloved Dads.
Marketing specialist at StarRegistration.Net Brian Hurley believes that it is an interesting fact that some people do enjoy the excitement of searches for a perfect gift, whereas others find it to a large extent painful and challenging to come up with something original, where naming a star after a dad with StarRegistration.Net must satisfy both of the mentioned types of persons.
He further comments on the most popular currently promoted products for Father's Day on the internet, "All the listings are to a large extent similar and the goods offered are overlapping throughout every top chart that is possible to find on the internet. Many promote buying clothing, which is risky in terms of sizing or the preferences of the person. Others offer to buy sets of whiskey and wine bottles, whereas others mention various complex gadgets. None of the offered products would amaze dad on Father's Day.
At the same time sales manager of StarRegistration.Net Jason Webber adds, "Naming a star for this special event stands out as something truly unique, warm and simply amazing. The very fact of star being named after a person makes that person feel special and truly emphasises how important the person is. In comparison to things that have a tendency to be either at some point damaged or replaced, naming a star is eternal and will be with a person till the very last day and even longer."
The design of StarRegistration.Net is very attractive and the information provided on the homepage clarifies most of the questions that a person naming a star for the first time might have. Additionally, there is a nice FAQ, which also answers all the further questions that a customer might ask. Also, shopping on the website is absolutely safe as all of the important indicators of this, such as SSL certificates and positive reviews can be found on the website.
The company offers various packages and options for anyone interested. It is possible to pick a zodiac star, which would be located within the constellation that matches the zodiac sign of a person. There is also an option to name a binary star that can be characterised as a star system consisting of two stars revolving around each other. Additionally, the website offers every customer to choose a brightness degree of the star, which allows to observe the bright stars in the sky without any additional tools.
Once the star is registered the customer receives a certificate that indicates registration of a star with specific coordinates. Additionally Starregistration.Net provides a star map, which allows customers to explore where exactly within constellation the star is located. Finally, the record of registration has been set by StarRegistration.Net in the database of star registry, which contains all the registered stars. In order to present the gift in a stylish manner it is possible to add a fitting frame to certificate of registration.
Website allows to obtain Documents of registration in both, electronic and physical formats. Physically printed documents can be shipped using various shipping options including even the one, which presumes next day delivery. At the same time company guarantees that electronic versions sent via e-mail are provided in a time of up to 30 minutes.