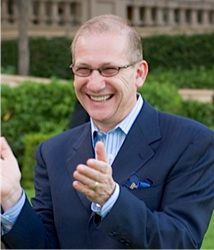 John has been an integral part of our strategic direction and brings enormous value to our team and our clients.
Ft. Lauderdale, FL (PRWEB) June 12, 2017
Pow Wow Smart (PWS), a leading provider of turn-key solutions and data aggregation for ground transportation in connection with meetings and events, announced today that John Pino, i-Meet's Founder and CEO, has joined PWS as Chief Strategy Officer. In this role, John will be responsible for strategy, including business development, client and marketplace processes, and will assist with capitalization initiatives.
i-Meet recently announced a partnership to provide experienced industry talent for enterprise implementations and client service, which ties the two firms together strategically. While Pino will remain CEO of i-Meet, this appointment positions PWS to take advantage of their fast growth with advancements that address enterprise solutions in the ground transportation segment for meetings and events.
"We're thrilled to have John formally join our executive team," said Evan Michaels, Co-Founder and CEO of PWS. "He has been an integral part of our strategic direction for over 18 months, and brings an enormous amount of value to our internal team and our clients, as we continue to advance our turn key global solutions."
"As a technology offering, we have occupied a unique space in helping companies with the complex processes around managing ground transportation for meetings," said JC Carey, Co Founder and President of PWS. "John fully understands the issues around development and services for enterprise solutions, and we're excited to have him take on this larger role with us."
PWS will be showcasing its technology and processes at Cvent Connect in Las Vegas, as one of a handful of partners in Cvent's prestigious Innovation Pavilion.
# # # # #
About Pow Wow Smart® (PWS)
PWS is a leading provider of turn-key solutions and data aggregation for ground transportation. Through our patented technology, we source and contract the best companies and rates in all markets, provide manifest list management and coordination of all services, reconcile billings and generate reports to enable spend management strategies in this category.
Contact: Evan Michaels, CEO