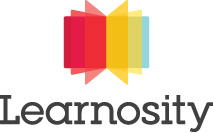 We've created a comprehensive edtech ecosystem, providing a simple and straightforward way for our customers to work with best-of-breed partners in other areas.
(PRWEB) June 14, 2017
Already boasting a number of edtech's foremost innovators, Learnosity's Partner Network continues to cement its position as an industry-leading hub for collaboration by welcoming Atomic Jolt, Smooth Fusion, Lancashire Digital, Daemon, and Aveniros to its ranks.
The award-winning company, which powers digital assessments for many of the biggest names in education including Houghton Mifflin Harcourt and CenterPoint (formerly Parcc Inc.), originally launched its Partner Network at the Educate Conference in New York in early May.
Since then the Partner Network has gone from strength to strength.
"We've created a comprehensive edtech ecosystem, providing a simple and straightforward way for our customers to work with best-of-breed partners in other areas," said Ben Powell, SVP of Business Development and Partnerships at Learnosity.
The latest tier to the Partner Network, which already includes content and technical feature tiers, sees Learnosity-approved customization and integration specialists coming on board.
"All our customers are different so there's no one-size-fits-all approach. Where past customers might have struggled getting the most from Learnosity's technology, the Partner Network makes it as easy as possible for them to integrate our software into their own offerings. It gives customers who might not have the necessary internal technical resources the chance to connect with experienced development shops that do."
"Our team has been building software platforms and products, with a specialty in education, for over 20 years," says Mark Theall, COO of Aveniros."Part of our job is to use our expertise to help a company in any phase of its development to bring the next generation of assessment products to market quickly and efficiently. We've already helped implement Learnosity for a number of companies, so we're intimately familiar with the technology. What the Learnosity Partner Network does is offer a way of continuing our work by connecting us with even more forward-thinking edtech companies across a range of sectors."
"We'll continue to be selective in who we work with," says Powell. "Our aim is to make it easier to create great educational products. We want to help connect customers with experts in the industry who can really help get the most from using Learnosity's suite of extensible APIs."
"Ultimately it's about improving the overall quality of edtech products by establishing a connection between great content, customization, integration, and delivery. The benefits to product owners, education platforms, and student users are significant."
About Learnosity
-Learnosity was founded in 2007 and is headquartered in Dublin, Ireland.
-The company offers a suite of assessment technologies (APIs) which enable organizations from a wide range of sectors, to easily incorporate powerful, interactive assessment capabilities into any digital product, new or existing.
-With intuitive authoring, powerful analytics and over 65 technology-enhanced items (TEIs), Learnosity shortens development cycles, effort and time-to-market, without sacrificing quality or value.
-Clients include Houghton Mifflin Harcourt, Pearson, CenterPoint (formerly Parcc Inc.), Big Ideas Learning, and Mathletics.
-200 million global uses of Learnosity's APIs per month.
-Delivers 46 million tests per month.
-Awards: SIIA – Best K-12 Enterprise Solution in 2014 and 2016; European Business Awards – National Champion for Innovation for 2016/2017.
For enquiries or information, please contact media(at)learnosity(dot)com.
To learn more about the Learnosity Partner Network visit https://www.learnosity.com/partner-network/ or email partners(at)learnosity(dot)com.