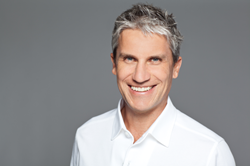 Kona-Kohala Coast, HI (PRWEB) June 13, 2017
Harold Clarke, Hawaii's foremost expert on luxury property and president of top real estate brokerage Luxury Big Island, has been named to Hawaii Business Magazine's Top 100 Realtors 2017. This is the ninth time that he has appeared on the industry list, and he is also a part of the magazine's Top 100 Realtors Hall of Fame.
Harold brokered 25 transactions of premium homes in Hawaii in 2016, the time period examined for the list. He has seen continued success throughout 2017, including having some of the top luxury real estate listings on the Big Island. In late April, Harold listed the largest parcel of land for sale in the state: 16,455 acres along the southwestern coast, including the beautiful Pohue Bay, with an asking price of $18 million.
"I am truly honored to receive recognition from Hawaii Business Magazine simply for doing what I love," says Harold. "It is a true testament to the power of hard work, dedication and the importance of client satisfaction. I take great pride in putting clients first and foremost, helping them buy and sell in the Hawaiian premium homes market."
Every January, Honolulu-based accounting firm Spire Hawaii LLP compiles the Top 100 Realtors list based on Hawaii real estate transactions from throughout the year. Realtors are ranked by total sales, using data from the Honolulu Board of Realtors, the Realtors Association of Maui and Hawaii Information Service, which collects the numbers for real estate boards on Hawaii Island and Kauai.
Recognized as one of the premier Hawaii real estate brokers, Harold has also been featured in Hawaii Business Magazine's "Who's Who in Hawaii Real Estate" every year since 2010.
###
About Luxury Big Island
Luxury Big Island by Harold Clarke is the premier real estate brokerage on the Big Island. Harold Clarke and his team of dedicated real estate professionals offer clients access to the most exclusive listings on the Big Island. Their hands-on approach and closely working team ensures a tailored experience characterized by responsiveness throughout the entire buying and selling process. For more information, visit http://www.luxurybigisland.com.