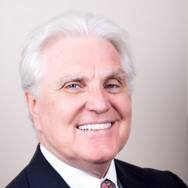 Los Angeles, CA (PRWEB) June 09, 2017
At their annual memorial banquet, honoring WWII veterans and other veterans, the Marine Corps League presented Dr. Neil Gallagher its award for meritorious service and support for the U.S. Armed Forces.
Dr. Gallagher runs Gallagher Financial Group, Inc., with offices in both Fort Worth and Dallas, Texas. "Our mission is to be a vehicle of God's peace and comfort to as many people as possible," says Gallagher, "helping first with their financial peace of mind, then also with their spiritual, emotional and family well being." (http://gallagherfg.com/about-our-agency/)
The Marine Corps League annual event featured a gourmet dinner, ballroom dancing, and a performance by Dallas opera legend Mary Virginia Tuinstra singing" God Bless America."
Also, delighting the military families that evening were the internationally-acclaimed "Dallas Tap Dazzler" led by the legendary Rangerette Fran Dempsey as they performed "Sing-Sing-Sing", "Yankee Doodle Dandy", and other dances. The average age of the Dazzlers is 70. They have performed 2,000 times to audiences around the world, including Macy's Thanksgiving Day Parade.
Learn more about Dr. Gallagher and his agency at http://gallagherfg.com/about-our-agency/.