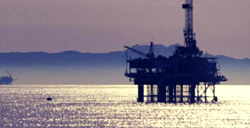 Houston, Texas (PRWEB) June 12, 2017
Gulfco Forge Company — a manufacturer of open die forgings and rolled rings will be a division of Ellwood Group, Inc (EGI). EGI is a vertically integrated family-owned business founded in 1910 with 26 manufacturing locations all dedicated to producing and marketing high quality, engineered, heavy metal sections.
The acquisition of Gulf Coast Machine & Supply Company's assets will bring key synergies to EGI and position Gulfco Forge Company for long-term success and financial stability. Gulfco Forge Company is excited to join Beaumont's vibrant business community and to support the Golden Triangle's economic growth.
With plans set in motion, Gulfco Forge Company sets to interview, hire, and have employees on board over the next several weeks. Job openings will be posted and interested candidates may complete an application, in person, with the Workforce Solutions — Southeast Texas at 510 Park Street, Beaumont, TX or on-line at http://www.workintexas.com. Questions concerning application process may be directed to Workforce Solutions — Southeast Texas at 409-839-8045.