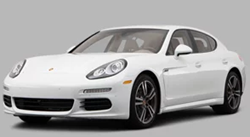 The allure of these amazing vehicles is only continuing to grow.
Beverly Hills, California (PRWEB) June 19, 2017
A June 6 article on Skift reports that luxury autos have led the luxury goods consumer category, growing by 8 and 15.9 percent in two different studies. The article also cites a new report from Infiniti Research which states that millennials are more interested in luxury cars compared to their peers in prior generations. Luxury Line Auto Rental, a high end agency based in the Beverly Hills and West Los Angeles area, notes that this new information underlines the enduring appeal of top of the line vehicles, and that the allure of these amazing vehicles is only continuing to grow.
Luxury Line Auto Rental notes that the data point regarding millennials' growing interest in luxury vehicles rings especially true with them. They note that plenty of their customers in their late twenties and early thirties say that, while driving a Maserati, Rolls-Royce, Aston Martin, Bentley or Porsche on a daily basis may currently be financially out of the question for them, renting one for a weekend or a week gives them a chance to experience the thrill of a truly superb vehicle right now. The firms adds that many of these younger customers, who might dream of someday owning a truly first class luxury elite vehicle, say that they feel like the experience helps them focus on achieving the success they'll need in order to afford to actually own one or more of the world's best automobiles.
Luxury Line Auto Rental notes that, of course, many of their customers may actually own a top of the line luxury vehicle of their own, but may wish to rent a superb vehicle of another make for a trip, a special event, or even just while their usual car is in the shop. The agency also notes that, aside from their unparalleled selection, their customers also cite the agency's high level of customer service as a reason they consistently return to them for all of their auto rental needs. Larger firms may sometimes feel like they can afford to treat their customers for granted, but Luxury Line Auto Rental is committed to the idea that each and every customer deserves to be treated like a genuine VIP.
Readers who would like to learn more about the outstanding service and selection available from Luxury Line Auto Rental are invited to call the agency at (310) 229-0001. They may also visit it via the Internet at http://www.LuxuryLineAutoRental.com and immediately begin their automotive adventure.