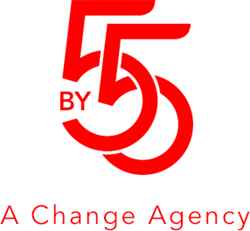 NASHVILLE, Tenn. (PRWEB) June 12, 2017
5by5, a full service strategic digital and marketing agency located in Brentwood, Tennessee, announces the acquisition of Sightline Research + Strategies (Sightline), effective immediately. The first corporate acquisition for 5by5, which was founded in 2014, the deal follows a longstanding partnership between the companies.
Sightline founder Mark McPeak, a 25-year market research industry veteran, now joins 5by5 as vice president of research and organizational strategy. McPeak began his work in the automotive market research community and, at the helm of Sightline, has overseen market research for the Tennessee Titans, Duracell, Gideons International and Zillow, among others. He also brings executive nonprofit management experience.
Through the years, Sightline has helped shaped the strategic process for many of 5by5's clients, including Lincoln Health System, Lifework Leadership, Faith Family Medical Center and Westminster Seminary, among others.
"At 5by5, we believe regardless of the partnership or project, we must lead with strategy first," says 5by5 CEO Shannon Litton. "This is a distinction and unique value to how we approach business and is why we have always valued market research in our strategic process. We are thrilled to join forces with Mark and his team to bring this core competency in-house to better serve our clients and craft strategies for sustainable long-term success."
"I have known Shannon for over a decade, working closely with her and her team on multiple projects," says McPeak. "I am extremely proud and excited to become a part of a growing, collaborative, dynamic team of strategists and creatives that truly appreciates the value market research can bring."
ABOUT 5BY5
5by5 is a full service strategic digital and marketing agency located in Brentwood, Tennessee. We are born from one simple but heartfelt belief – organizations driven by change deserve access to the best marketing strategies, tools, and implementation available anywhere. We are a collective group of artists, designers, doers, storytellers and strategic thinkers who deliver exceptional strategy, best-in-class creative and effective execution to provide optimal results. Some of the change maker clients we serve include LifeWay, Cook Systems, Awana, Optical Lab Software Solutions (OLSS), Food for the Hungry, Trevecca Nazarene University, Matthew West, WIN Warehouse and Compassion International. 5by5agency.com