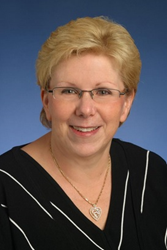 Home Buyers need to be careful in selecting professional and energetic realtors who are willing to do all that it takes in this market while giving back to the community
Thorndale, PA (PRWEB) June 10, 2017
Real estate buyers in the South Central PA and South Eastern PA real estate markets have been met with sobering news over the past year...It's a sellers market with a severe shortage of homes. Millennials are looking to purchase their first home in areas with close attractions and newly retired persons are looking to downsize with the same wish lists. There are only so many homes on the market, however. Enter Berkshire Hathaway, Fox & Roach.
This is where many buyers have been meeting their match, especially when going it alone. Some have been looking in the wrong areas with the wrong realtors due to "wish lists". Over the past year, there has been no better served customers with higher satisfaction than those of Berkshire Hathaway Fox & Roach. Jane Iaderosa with Fox & Roach stated, "Home Buyers need to be careful in selecting professional and energetic realtors who are willing to do all that it takes in this market while giving back to the community." She is right, considering that 67% of millennial buyers and 75% of baby boomers have a fair to good opinion of companies and people who give back to their communities. Jane, and others at Berkshire Hathaway Fox & Roach has this qualification met in spades with volunteering and off-the clock services. Through it's people, Berkshire Hathaway succeeds, and it makes certain that it qualifies each and every realtor when applying for the most prestigious awards such as "Real Estate Agency Brand of the Year".
Berkshire Hathaway Fox & Roach has a record of putting clients in homes under budget and in communities exceeding needs. For example, a newer home at 2 Dawkins Drive just on the market in a little-known town of East Earl, PA where Jane is the listing agent is "perfect for some". Located less than 6 miles from I-75, walking distance to the famous shady maple, A-Rated schools, in a community with low association fees, and gorgeous. It is something that some realtors might ignore. She doesn't expect this property to stay on the market long, however, with interested parties walking through their door daily. This type of demand, excess marketing, and attention to detail is how Berkshire Hathaway won it's most recent award.
Become a Fan of Berkshire Hathaway Fox & Roach
Follow Berkshire Hathaway on Twitter
Pin Berskshire Hathaway Fox & Roach on Pinterest
Berkshire Hathaway Fox & Roach Blog
ABOUT KTRA Marketing
KTRA is a digital marketing communications company specializing in broadcasting messaging for multiple different agencies and companies. Berkshire Hathaway nor Fox & Roach realty paid for this news article and it was the sole independent view of the author. For more information, contact: Heather Davis, Marketing Manager