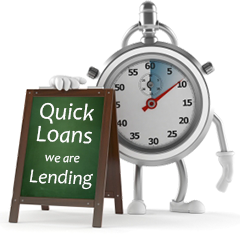 we are confident that things are improving, it's been noted that the warnings lenders gave before the cap, about illegal sources of lending has been substantiated and the authorities are rightly worried. It is sensible for them to take another look
Barnsley, South Yorkshire (PRWEB UK) 13 June 2017
In 2014 Quick Loans announced that it was to cease active lending due to the regulatory environment. The lender is pleased to let it be known that due to improvements in regulations due to be announced shortly, they are returning to active mainstream lending.
Head of Lending Martin Bishop said, "we are confident that things are improving, it's been noted that the warnings lenders gave before the cap, about illegal sources of lending has been substantiated and the authorities are rightly worried. It is sensible for them to take another look at the situation and we are pleased that they have."
The company is also due to recruit an additional 12 new members of staff to their Barnsley office.
Quick Loans believes that they will be the first of many lenders to return to the market, a market which has been decimated over recent years with the majority of small lenders going out of business. The lifting of the cap from £24 per £100 to £36 per £100 is a huge incentive to companies like Quick Loans Ltd to invest in the future both in staff and infrastructure.