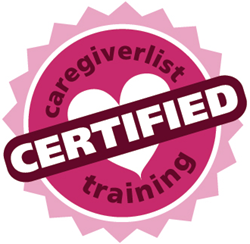 This day gives us a chance to show our appreciation.
Chicago, Illinois (PRWEB) June 12, 2017
Caregiverlist® and Midwestern Career College have partnered to host a CNA and Caregiver Day of Celebration on Friday, June 16, 2017, during this year's National Nursing Assistants week. All Chicagoland CNAs and senior caregivers are invited to this event in recognition of the invaluable service they provide to area seniors and to highlight the need for these caring professionals as healthcare occupations are projected to grow by 19% in the next decade.
Chicago area caregiver and nursing assistant job seekers are invited to the Chicago CNA and Caregiver Appreciation Day, too, along with currently employed caregiving professionals. This day of celebration will feature training workshops and an all-day career fair to give attendees the opportunity to network with hiring senior home care agencies and nursing homes. Caregivers may speak with Midwestern Career College's class instructors, visit classrooms and learn about ways to qualify for funding to pay for CNA class tuition.
Caregiver Training Workshops (No Cost) include:
*How to become a caregiver or CNA
*How to get WIOA funding for CNA and other healthcare training programs
*What's your career ladder? Going from caregiver to CNA to diagnostics or direct patient care
*Improve your skills: transferring patients safely and other hands-on techniques
*Caring for patients with memory loss in today's aging population
*Music as an impactful emotional connector for seniors with memory loss
*Massages by Lavish Life Massage
Caregivers, the "specialists in the art of caring," will receive complimentary chair massages, goody bags, raffle prizes, along with pizza and snacks. Memory loss training documentary movies will be highlighted as a new caregiver training resource, including Too Soon to Forget:The Journey of Younger Onset Alzheimer's Disease produced by Rush Alzheimer's Disease Center located in Chicago.
"We realize professional caregivers do the hard work of providing for the daily caregiving for seniors, many times without adequate appreciation," said Julie Northcutt, Caregiverlist.com. "At Caregiverlist, we have learned that to deliver quality care, we must 'Care for the Caregiver' and this includes providing emotional support and highlighting the need for more professional caregivers."
"This day of celebration," Ms. Northcutt continued, "gives us a chance to show our appreciation to those who are the most important person in the lives of many seniors and to introduce others to this fulfilling career opportunity."
The large aging population of baby boomers, coupled with their desire to age-in-place, at home, means an increase in the need for senior care workers. Healthcare occupations will add more jobs than any other group of occupations. According to the U.S. Bureau of Labor, almost 1.3 million new professional paid caregivers including personal care aides, home health aides, and certified nursing assistants will be needed to meet the demand over the next few years.
For those considering a career in professional caregiving, in-home senior care is rewarding, pays above minimum wage, and requires no formal educational credentials, however, Illinois caregivers are required to receive an 8-hour caregiver training annually. Many times, family caregivers who had previously cared for senior family members train to become paid caregivers. Starting as a companion caregiver and subsequently becoming a certified nursing aide are the first steps in an enriching career path and secure long-term employment. Nursing assistant courses can usually be completed within 6 weeks and cost around $1,000 but tuition grants and reimbursement by employers are available.
Please come join us on Friday, June 16th and bring a friend.
RSVP here for the event.
When:
Friday, June 16, 2017
9 a.m. to 12 noon
1 p.m to 4 p.m.
Morning Session Repeated in Afternoon
Where:
100 South Wacker Drive
Lower Level (right on the river)
Chicago IL, 60606
About Caregiverlist®
Caregiverlist® is a provider of digital tools created by experienced senior home care experts. Caregiverlist® first offered caregiver certification training in 2012, applying digital tools to caregiver training customized to meet new state training guidelines for the senior caregiver caring for seniors in their own homes. Caregiver Training University powers the caregiver training, customized for individual state requirements. Caregiverlist® also provides CNA school costs directory, daily costs and ratings of nursing homes and by-state senior care information. For more information, please visit http://www.caregiverlist.com.
About Midwestern Career College
At Midwestern Career College, we transform lives by preparing students for career success. Our mission is to provide premier career-focused education that empowers students with academic training, technical expertise, and professional support to launch or advance their successful careers. Founded in 2004, Midwestern Career College specializes in healthcare education training programs including Certified Nursing Assistant courses.