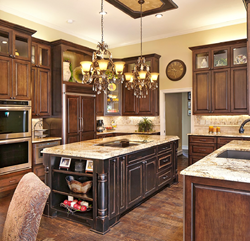 Euro Design Build offers the greatest remodeling service and experience in DFW
Plano, TX (PRWEB) June 29, 2017
With a reputation as the premier home remodeling company in Dallas and the surrounding areas, Euro Design Build presents home owners with a different approach to renovations. Knowing how time-consuming and stressful home remodeling projects can be, they wanted to give their clients a better, more enjoyable alternative.
Having developed a design process that garners high praise from area residents, Euro Design Build wanted to go a step further to help potential new clients understand that home remodeling can be effortless and rewarding. Their e-book walks clients through the steps of remodeling a house and creating a new home with the intention of easing worries about the process.
Topics covered in the e-book include: reasons to renovate, kitchen inspiration, layout logistics, luxury bathroom concepts, lighting options, home exteriors, and more. Without being overwhelming, the informative book is a gentle, explanatory guide that illuminates the wonders and beauty that can result from a home remodeling project done right.
Current and previous Euro Design Build clients enthusiastically recommend their services, noting that this is a remodeling team that does things differently. Their attention to detail along with their open-book design process is a breath of fresh air in an industry that doesn't always listen closely to the customer's opinions. An always hands-on approach, beginning with design and planning and through to completion, is why Euro Design Build is so well-trusted and loved.
About: Euro Design Build was built on a foundation of integrity and excellence in the home remodeling industry. Their committed team of professional designers, planners and builders work together in collaboration with each client to bring their home design vision to life. To download their e-book, visit their website: http://www.eurodesignbuild.com/.