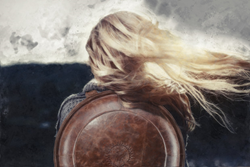 WonderShell is one of the best, most unique fashion accessories on the market today, and in the perfect price category for men and women looking for an addition to their wardrobe that's both distinctive and trendy.
Kyiv, Ukraine (PRWEB) June 12, 2017
After completing a successful campaign on Indiegogo, crowdfunding for the WonderShell 'superhero-style' backpack will continue on Indiegogo InDemand.
"We want to thank all of the crowdfunders who supported our initial crowdfunding campaign, and we expect more support will follow the WonderShell on Indiegogo InDemand," WonderShell Creator Vlady Vyshnevetskiy and founder of company Wonder Designs. "WonderShell is one of the best, most unique fashion accessories on the market today, and in the perfect price category for men and women looking for an addition to their wardrobe that's both distinctive and trendy."
Available in two sizes, 40 and 47 centimeters in diameter, the WonderShell backpack has special pockets for a 11-to-13 inch laptops, a tablet, two phones and other things.
The spherical shape of the backpack base, made of fiberglass, can withstand a pressure of over 18 pounds per square foot (90 kilograms per square meter). Thus, the sturdy design of the backpack can protect both the owner and his laptop and other belongings from bumps and falls, as well as from moisture entering the backpack during the rain. Access inside the backpack is possible only from the back part, which helps to secure personal belongings from thieves when wearing it in crowded places.
Moreover, the fiberglass shell excludes the possibility of imperceptibly cutting through and penetrating inside the bag. During the ballistic examination, it also became clear that the backpack is capable of stopping rubber bullets, which can be a significant advantage in unexpected emergency situations. WonderShell is designed to be both durable and lightweight – so wearers will know all their electronic gear is fully protected and safe, even while making a fashion statement.
WonderShell is a versatile backpack, and can be used by men and women alike. Various backpack designs will suit people who have different lifestyles. Smooth lines and a streamlined form are united in a laconic design of each backpack, which are covered with fabrics from the newest collections -- along with the finest samples of a real leather.
"Leather backpack designs have preserved the traditions of timeless classics, and they will be an excellent addition to both the casual and formal clothing style," Vyshnevetskiy said. "The eye-catching fabric designs were specially created for people who hunt for new impressions and take the maximum from every moment. For those who appreciate the classics, but who still love to experiment, there is a design using fabric and leather. "
A separate category is the sports design of the bag, covered with a strong durable fabric that is easy to clean.
"Such a backpack will suit people who live in an accelerated rhythm and have an active lifestyle, whether it is everyday cycling or periodic rollerblading with friends," Vyshnevetskiy added. "For the most demanding customers, we created a limited line of backpacks made of leather imported from Finland. The samples of this leather are like a good wine - every year it is available in limited quantities and produced only in a certain area. This backpack is ideal for people who want to have a unique and exceptional wardrobe item. "
Removable straps allow WonderShell to break the traditional stereotype of the backpack. It can be worn with one strap, girls can wear it as a handbag, and bikers and skateboarders, for example, can cross straps to avoid the backpacks slipping off when they're on-the-go.
"The superhero-shape of the WonderShell may even make you feel like a superhero," Vyshnevetskiy said. "And, given the current popularity of the movie Wonder Woman and the television series Game of Thrones, you can make a fashion statement and show you're a part of these popular trends in entertainment. We want to reinvent the fashion, where the appearance is qualitatively equal to functionality. Also, we believe that every piece of clothing is a kind of a solution that can satisfy a particular need, so we want our fashion inventions to be able to fulfill those needs more frequently and for as long as possible."
Vyshnevetskiy said that while Wonder Designs will soon have WonderShell in retail stores, backers can continue purchasing the unique, trendy backpack at the WonderShell Campaign Page as crowdfunding continues at Indiegogo InDemand.
About WonderShell
WonderShell, the first product from Wonder Designs, was created by Vlady Vyshnevetskiy. Vyshnevetskiy started his career in 2011 as a studio assistant at Paco Rabanne in Paris, where he participated in the creation of stunning relaunch of the brand's clothing line – with some of those works worn by Lady Gaga at the 2011 Europe Music Awards. After continuing his career as a creative director for various brands and studios, Vyshnevetskiy helped develop and grow fashion businesses in Ukraine. Vyshnevetskiy founded Wonder Designs in 2016 with business partner Ivan Syrovatko, with the goal to create fashion designs that must be practical, with functionality either prevailing or equal to appearance. For more information, visit the Wonder Designs Website.