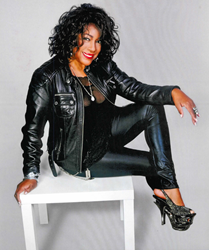 D'Iberville, MS (PRWEB) June 12, 2017
The Scarlet Pearl Casino Resort family is proud to announce Mary Wilson of the Supremes appearing for 3 live shows July 2nd and 3rd.
Mississippi's own, Mary Wilson is a founding member of the world's most famous female trio – The Supremes. With 12 Number 1 hits from 1964 to 1969, the soulful sounds of her voice are still heard regularly over today's airwaves!
Inducted into the Rock and Roll Hall of Fame in 1988, she continues touring with the same passion, energy, and melody that have made her a living Motown legend.
Singing in Command Performances for the Royal family in England and Sweden, Mary continues a proud tradition of bringing the unique Motown sound to the entire world.
Shows are July 2nd at 7 p.m., and July 3rd at 7 p.m. and 10 p.m. in The Strand Event Center. Tickets are $40 each, and may be purchased through Scarlet' Treasures Gift Shop, via the Call Center at 888-752-9772, or online at scarletpearlcasino.com.
About Scarlet Pearl Casino Resort: Scarlet Pearl Casino Resort (scarletpearlcasino.com) is a privately held company based in D'Iberville, MS. The casino resort features 300 hotel rooms, a Miniature Golf Course, an event center, a luxurious pool and multiple restaurants. In addition to the non-gaming amenities, the casino is home to over 1,550 Slots, including 75 Live Video Poker Machines, 37 Table Games, including Blackjack, Craps and Roulette, and a 10-table Poker Room. The casino opened in D'Iberville, MS December 9, 2015.