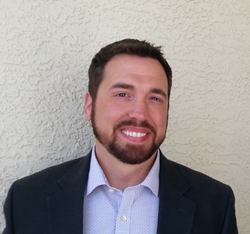 Onboarding an experienced individual like Mr. Griffiths will help NDIRA continue to meet rising demand in our field
Louisville, CO (PRWEB) June 12, 2017
New Direction IRA, Inc. (NDIRA) is pleased to announce the hiring of Ryan Griffiths as its Director of Investor Services, a newly-created position with the company. As a Certified IRA Services Professional (CISP), he will bring essential industry expertise to NDIRA. With increased global tensions, stock market volatility, and concerns over asset bubbles, more investors are turning to self-directed IRAs to invest their retirement funds in assets they know and trust. "Our client base continues to grow, so onboarding an experienced individual like Mr. Griffiths will help NDIRA continue to meet rising demand in our field," stated Bill Humphrey, New Direction IRA co-founder and CEO.
Mr. Griffiths will be responsible for planning, coordinating, and implementing new investor and sponsor tools and systems. He will also oversee the testing of existing systems and provide recommendations for improvements as needed. Such endeavors include the mydirection® and mydirection®Pro portals as well as a new white label accounting system. Mr. Griffiths will also work through his industry connections to promote NDIRA nationwide.
He will report directly to our principals, Bill Humphrey and Catherine Wynne, and will also provide valuable insights throughout the company by addressing complex initiatives or investment structures. Mr. Griffiths has known Mr. Humphrey and Ms. Wynne for the better part of 14 years.
Beginning in 2004, Mr. Griffiths was a co-founder and principal owner of Entrust Gulf Coast in Panama City, FL. In 2006, he became the Director of Business Development for The Entrust Group (TEG). TEG is one of the oldest self-directed administrators in the country. From 2009 until 2012 he served as the Director of Operations for International Bank and Trust, which was also affiliated with The Entrust Group. Mr. Griffiths became the Director of the precious metals division for TEG in 2012, and held the position until 2016.
"I recently joined the team at New Direction IRA with a common goal of providing investors with the education, support, and technology to diversify their retirement plans into alternative assets", says Mr. Griffiths. "After meeting with almost every self-directed IRA provider in our industry, I chose to join the team at New Direction IRA because of the philosophy and culture of their organization, as well as their leadership."
As of June 12, 2017, NDIRA employs 77 individuals on a full-time basis and one individual on a part-time basis. We have 15,785 clients and over $1.725 billion in total administered assets. At NDIRA, we continue to invest in top talent and technology with a goal of providing the tools and resources that will empower investors to add real estate, precious metals, and other alternative assets to their retirement plans with the same ease of an online brokerage IRA.