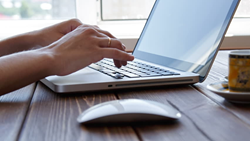 "The exclusive features that the Swell team has built for Shopify Plus reflect their dedication and commitment to both our platform as well as our merchants."
Boston, MA (PRWEB) June 14, 2017
Swell has been hand-selected as an inaugural participant in the the Shopify Plus Technology Partner Program, which was recently announced with the intent of connecting Shopify Plus merchants with industry-leading technology providers.
Swell is an incentive marketing platform -- their solution helps e-commerce businesses implement and manage high-performing loyalty, referral, and email capture programs. Each component of the platform is highly modular in nature; programs may be combined with one another, but also stand on their own as capability leaders in their respective spaces.
"We're thrilled to welcome Swell to the Shopify Plus Technology Partner program", said Jamie Sutton, Head of Technology Partnerships for Shopify Plus. "The exclusive features that the Swell team has built for Shopify Plus reflect their dedication and commitment to both our platform as well as our merchants."
Shopify Plus merchants will continue to enjoy a variety of capabilities only available on the Plus platform, including the ability to redeem points at checkout, a seamless mechanism to allow customers to redeem points for products, and customized program consulting and onboarding at no additional charge.
"As a dedicated technology provider to the Shopify Plus platform for nearly two years, my team and I are honored to receive this recognition from the Plus team", Josh Enzer, CEO of Swell, noted. "The Shopify platform has - and always will be - a core area of focus for our organization, and brands should feel comfortable choosing a partner with such an integrated solution."
Merchants interested in taking advantage of Swell's powerful solution for Shopify Plus should email team(at)swellrewards(dot)com, or submit a demo request through their website: https://www.swellrewards.com/about-demo.
Visit https://www.swellrewards.com/shopify-plus to learn more about Swell for Shopify Plus.
About Swell
Swell is a leader in the incentive marketing space, with the goal of helping merchants both large and small drive specific customer behaviors via targeted incentives. Their rewards, referral, and email capture tools have been used by over 20,000 businesses since the company's formation in January 2015. Swell is based in Boston, MA.
Press:
Nikhil Naidu, Swell
nikhil(at)swellrewards(dot)com