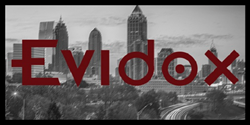 We go through an extensive vetting process with any software tool we use on our clients' data. Pinpoint Labs Harvester not only passed our internal tests with flying colors, but our technicians have come to rely on it heavily in the field.
Murray, NE (PRWEB) June 13, 2017
With extensive AMLaw 100 Litigator background, Lynn Turgeon and James Berriman operated the largest in-house e-Discovery facility in New England. They work with some of the world's biggest entities and founded Evidox- an indispensable e-Discovery Services firm. Evidox stands out from the rest in that it provides services such as collection, preservation, processing, hosting and production with a strict legal-centric approach.
In one particular situation, a client of Evidox requested a defensible stealth electronic data collection through the network server. Ultimately, the client chose Pinpoint Labs' Harvester Server. It was utilized on a virtual server created at the client location for the collection project. Using the Harvester Server remote job scheduler, the technicians were able to launch the collection discreetly from a central management console.
Initially, six terabytes of Microsoft Exchange, Microsoft Outlook, Lotus Notes, and other loose files and sources were identified. To narrow down the data collection, 64 Boolean, proximity, and search phrases were applied. In addition, Evidox applied de-nisting and de-duping to the search criteria. Consequently, the data was significantly reduced to only .016% or 96 gigabytes of data that needed to be submitted for processing and review. This saved the client a considerable amount in production and hosting costs.
Evidox continues to rely on Harvester for defensible data collection and filtering capabilities.
Click here to view the full case study: "Evidox Dramatically Reduces 6- Terabyte Data Set to .16% or 96 Gigabytes By Using Pinpoint Labs' Harvester"
For additional information regarding Evidox, visit http://evidox.com/
For additional information regarding Pinpoint Labs, visit http://pinpointlabs.com/