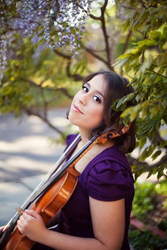 "We are delighted to collaborate with such a venerable organization as Yamaha and welcome their commitment to support and train articulate music advocates and leaders of the next generation," said Jamal Rossi, Eastman School of Music.
Rochester, NEW YORK (PRWEB) June 13, 2017
Yamaha Corporation of America has partnered with Eastman School of Music to sponsor five outstanding graduate students, selected from an international pool of applicants, to participate as fellows in the Institute for Music Leadership's 2017 Eastman Leadership Conference.
2017 Graduate Fellows:
● Clarissa Prohaska - Previously the Admissions Counselor at Mansfield University, Ms. Prohaska is currently the Admissions Counselor for Ithaca College, where she is also completing graduate studies in Suzuki Pedagogy. Describing a strong leader as someone versed in their mission, understanding the structure of the team, and has maintaining a vision for the future, she aims to apply her experiences and this mindset to a leadership role at a school of music.
● Lara Wilson - A doctoral student at the University of South Carolina with a Graduate Assistantship in Music Entrepreneurship, Ms. Wilson is interested in leading positive change within higher education music through curricular and cultural evolution. Acting upon this dream, she was a member of CMS Summit on 21st Century Music School Design and is the current "MasterMind" for an business-building workshop, Savvy Arts Venture Challenge.
● Mary Russek - Having previously served in Admissions and Residential Life at Eastman School of Music, Ms. Russek is currently the Administrative Manager of Pegasus Early Music and NYS Baroque. She wishes to gain more perspective of higher education administration and a holistic understanding of how leadership roles in partake in fulfilling an institutional vision, planning on completing this education via graduate studies at Eastman.
● Benjamin Smith - Completing a DMA in voice at Indiana University's Jacobs School of Music, Mr. Smith is a winner of the Kelley School of Business Clapp IDEA Competition and Project Jumpstart's Entrepreneur of the Month. Interested in combining academic opportunities with community involvement, Mr. Smith is designing curriculum that can be implemented in schools of various sizes to incorporate intra-, co-, and extracurricular options to imbue an entrepreneurial mindset and introduce arts administration.
● Yung Yung Elsa Lee - An EdM in Music Education major at Columbia University, Ms. Lee's career ambition is to make music meaningful to society and relatable to each individual through education so as to cultivate and revive the demand for music. She hopes to accomplish the transformation of the traditional model of education for classical musicians through a faculty or administrative role in higher education.
The Eastman Leadership Conference highlights the school's role as a trailblazer in music leadership development. With session topics of "Vision and Strategic Planning," "Best Practices of Effective Leadership," and The Administration/Faculty Relationship," it provides current and future music school leaders the opportunity to discuss policies, programs, and strategies through interactive presentations, group discussions, and reflections.
James Doser, Director of the Institute for Music Leadership at Eastman, states "As leaders in today's music schools we are charged with navigating a continually evolving professional musical world for our graduates and our institutions. We share the common goal of preparing students for a field that is shifting paradigms, business models, and essential skills. We must understand the opportunities and challenges that these changes present and engage faculty, staff, students, boards, and donors in the visionary evolution of our institutions in such a way that acknowledges tradition while embracing innovation."
The Yamaha Graduate Fellows Program provides future arts leaders an opportunity to collaborate with national university music schools and departments' faculty, staff, and administrators, providing an invaluable window into the world of higher education administration. Fellows receive a full tuition scholarship, made possible through the generous support of the Yamaha Corporation of America Band & Orchestral Division and the Eastman School of Music. Upon completion of the program, all fellows will be granted a certificate recognizing their award and participation.
"The Yamaha partnership is transformative for the Graduate Fellowship component of the Conference," said Jamal Rossi, the Joan and Martin Messinger Dean of the Eastman School of Music. "We are delighted to collaborate with such a venerable organization as Yamaha and welcome their commitment to support and train articulate music advocates and leaders of the next generation."
The conference will be held June 21 to 24, 2017 and features lead faculty members Jamal J. Rossi, Dean of the Eastman School of Music; Toni-Marie Montgomery, Dean of the Bienen School of Music at Northwestern University; and Robert Cutietta, Dean of the Thornton School of Music at the University of Southern California.
For more information visit the conference website at http://www.musicleadership.org, or contact Jim Doser, Director, Institute for Music Leadership, Eastman School of Music, jdoser(at)esm.rochester.edu; (585) 274-1470.
-END-
About Yamaha
Yamaha Corporation of America (YCA) is one of the largest subsidiaries of Yamaha Corporation, Japan and offers a full line of award-winning musical instruments, sound reinforcement, commercial installation and home entertainment products to the U.S. market. Products include: Yamaha acoustic, digital and hybrid pianos, portable keyboards, guitars, acoustic and electronic drums, band and orchestral instruments, marching percussion products, synthesizers, professional digital and analog audio equipment, Steinberg recording products and NEXO commercial audio products, as well as AV receivers, amplifiers, MusicCast wireless multiroom audio systems, Blu-ray/CD players, earphones, headphones, home-theater-in-a-box systems, sound bars and its exclusive line of Digital Sound Projectors. YCA markets innovative, finely crafted technology and entertainment products and musical instruments targeted to the hobbyist, education, worship, music, professional audio installation and consumer markets.