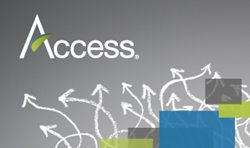 Access has set a new standard for customer service.
Sulphur Springs, Texas (PRWEB) June 13, 2017
Access today announced that Woman's Hospital in Baton Rouge, La., has deployed its electronic patient signatures and eForms solution. The hospital had decided to go with another eForms provider, but Patient Access Manager Carla Tarver and her team changed their minds and went in another direction.
"We went on a site visit for our initial vendor of choice, and when I asked our host if he liked their electronic signatures provider, he said, 'No. Have you talked to Access?'" Tarver explained.
This led to Woman's Hospital connecting with Access, who set up a site visit that went much better. "The Access customer we visited had only good things to say about the company and their electronic signatures and eForms solutions," Tarver said.
Once Woman's Hospital had decided to switch to Access, part of the project scope was an ambitious go-live date that gave Access's professional services group just a few weeks to plan, test and implement.
"We were pleasantly surprised at how fast the deployment was and that Access was able to meet our deadline," Tarver said. "The consultant stayed on-site with us until we felt comfortable, and that's something you just don't find with many vendors. Access has set a new standard for customer service, and now I'm going to expect more from our other vendors, too. Anytime we get a new product now, I'm going to ask, 'Are you going to help get us up and running like Access did?'"
Before finding a solution, Woman's Hospital was scanning hard copies of face sheets that comprise part of the patient admissions packet. This also was the case for nine or 10 other forms that patients used to complete and apply pen-on-paper signatures to. Now, with the Access electronic forms management system in place, the correct forms are presented to a patient, who completes any outstanding information and then applies a secure, electronic signature. This prompts the system to route the eForms directly into the patient's electronic chart via MEDITECH Scanning and Archiving.
"With the Access system, our staff members aren't having to carry stacks of paper to different areas," Tarver said. "And we're not having to scan either, which is a big time-saver."
For Woman's Hospital, deploying electronic patient signatures and eForms is a win for not only the hospital, but also the community it serves.
"The Access solution is great for everyone— our staff, our hospital and our patients," Tarver said.
About Access
For more than 15 years, Access has developed electronic forms management solutions that eliminate the unnecessary expense, risk and inefficiency of paper forms. Our 100 percent paperless technology enables organizations in any industry to capture, manage, sign and share forms data without printing or scanning. Learn more at http://www.accessefm.com and help Access's partner The Last Well bring clean water and the Gospel to Liberia at http://thelastwell.org.
About Woman's Hospital
From birth to mammography, from cancer care to surgery, Woman's Hospital want to be your resource for exceptional care. Take comfort in the fact that you've chosen a hospital that specializes in the care of women and babies and is equipped to handle the expected as well as the unexpected. Learn more at http://www.womans.org