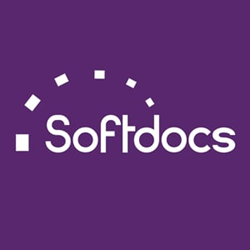 We chose to work with Softdocs based on Etrieve's fully browser-based design, education-exclusive development and service efforts and its integration capabilities with our ERP solution Banner By Ellucian - Jennifer Simon - Montana Tech
COLUMBIA, SC (PRWEB) June 13, 2017
Softdocs, an enterprise content management, e-forms and workflow provider exclusively for the education market, today announced that Montana Tech, a public university located in Butte, Montana, is using Etrieve for its enterprise content management (ECM) needs.
Previously leveraging Perceptive Nolij Web, Montana Tech selected Softdocs to help the institution eliminate paper and manual processes across their student services offices. Softdocs will help Montana Tech minimize paper records, improve student and employee service and increase overall processing efficiencies.
"We chose to work with Softdocs based on Etrieve's fully browser-based design, education-exclusive development and service efforts, as well as integration capabilities with our ERP solution Banner® By Ellucian," said Jennifer Simon, Director of Information Services, Montana Tech. "Additionally, the mobile-first methodology and intuitive user interface of Etrieve, proved it to be a great investment."
The Etrieve solution provides institutions with the ability to automate complex back office processes and offers employees and students with access to relevant documents in a secure manner from any device.
"While the disruption in the ECM space can be daunting for institutions, it's also a great opportunity for improvement," said Andrew Daniel, Vice President Corporate Strategy for Softdocs. "Many schools are facing end-of-life announcements and acquisitions of their ECM solutions. As we start to work with many of these schools, it's been Etrieve's next generation technology approach and our exclusivity to the education marketplace that is really setting us apart."
The Etrieve platform offers ERP-integrated applications that store and organize content, as well as redefine common business processes, reducing the need for paper and improving productivity across the entire organization. For more information, please visit softdocs.com.
About Softdocs:
Softdocs develops enterprise content management, e-forms and workflow solutions exclusively for the higher education and K-12 markets. The company's Etrieve platform redefines business processes, reducing the need for paper and improving student service and employee productivity by providing educational institutions complete control over how content is captured, processed and distributed. A privately held company founded in 1998, Softdocs is headquartered in Columbia, South Carolina. For more information, visit http://www.softdocs.com.