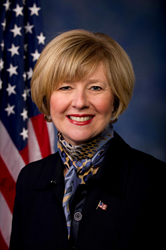 Silver Spring, Md. (PRWEB) June 13, 2017
The Security Industry Association (SIA), in cooperation with the Congressional School Safety Caucus, will host a critically important panel discussion on "Securing America's K-12 Schools" at the U.S. Capitol Visitors Center, HVC-201, at 12 p.m. ET on June 28 during its SIA GovSummit public policy conference.
Prior to the panel discussion, Rep. Susan Brooks, R-Ind., and other members will provide an update on the Congressional School Safety Caucus, and efforts to bolster federal grant funding for school security initiatives.
During the panel, experts will focus on how two communities impacted by tragic loss are addressing the need to improve school security, creating steps for other states to follow.
"This school security panel will bring together subject matters experts to assess solutions to protect children from active shooters and other threats," said Jake Parker, SIA Director of Government Relations. "In addition to discussions about how to address these security challenges from all sides of the problem, Indiana state officials and a public-school system in Colorado will share their specific success stories of how they have produced results in making their school facilities safer."
The panelists for "Securing America's K-12 Schools" include:
Michele Gay, Executive Director of Safe and Sound Schools. Gay shares the inspiring way she has chosen to help school communities improve school safety in honor of her daughter, Josephine, and memory of the other 19 children and six teachers lost on Dec. 14, 2012, at Sandy Hook Elementary School in Newton, Connecticut.
Guy Grace, Director of Public Safety for the Littleton, Colorado, school district. On April 12, 1999, the world was shocked by the mass murder of 12 students and a teacher at Columbine High School. Learn what changes to school security and safety that community made in response to that tragedy.
Robert Quinn of the Indiana Department of Homeland Security and David Woodward of the Indiana Department of Education. Indiana state officials will present the proactive steps that Indiana is taking to improve school security and safety as well as how it could serve as a model for other states. In 2016, the Indiana Legislature passed legislation directing the establishment and maintenance of guidelines for school emergency response systems in conjunction with experts from the division of school building physical security and safety.
Moderator:
Robert Boyd, Executive Director of the Secure Schools Alliance. The Alliance is taking a leadership role in launching a national conversation about the issue of school safety and advocating a course of action for addressing it.
Chaired by Reps. Brooks and Rick Larsen, D-Wash., the Congressional School Safety Caucus is dedicated to bringing together education, law enforcement, government and private sector leaders to discuss how to improve safety and security at our nation's schools.
To attend as registered press, contact Mickey McCarter, SIA communications manager, at mmccarter@securityindustry.org or 301-804-4704. Lunch is provided!
For more information on SIA GovSummit, visit http://www.securityindustry.org/summit. Qualified reporters are eligible to attend the entire event for media coverage. To register as press, contact Mickey McCarter, SIA communications manager, at mmccarter(at)securityindustry.org.
About the Security Industry Association
The Security Industry Association (SIA) (http://www.securityindustry.org) is the leading trade association for global security solution providers, with more than 750 innovative member companies representing thousands of security leaders and experts who shape the future of the security industry. SIA protects and advances its members' interests by advocating pro-industry policies and legislation at the federal and state levels; creating open industry standards that enable integration; advancing industry professionalism through education and training; opening global market opportunities; and collaboration with other like-minded organizations. As a proud sponsor of ISC Events expos and conferences, SIA ensures its members have access to top-level buyers and influencers, as well as unparalleled learning and network opportunities. SIA also enhances the position of its members in the security marketplace through SIA Government Summit, which brings together private industry with government decision makers, and Securing New Ground®, the security industry's top executive conference for peer-to-peer networking.