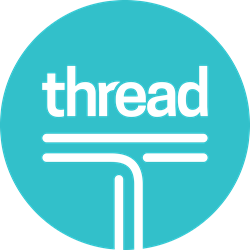 what solidified the partnership is thread and its passion for creating a better workplace
Greenville, SC (PRWEB) June 14, 2017
The expansion of the Panama Canal is having a huge impact on Upstate South Carolina and is expected to outpace the nation in new job growth by over 4% in the next ten years. As the S.C. port dredges to prepare for larger ships, S.C. businesses will need to implement effective HR platforms to support the growth.
Businesses that are growing and have been looking for great HR software have been left frustrated with two options available:
1. Great support and inefficient software, or
2. Great software but inefficient support
Brent Campbell saw the need in the Upstate area of South Carolina from his extensive network. "When I discovered the issue our growing businesses were facing from Manufacturing, Higher-Ed, Restaurants, Healthcare, and other sectors, I sought to find the best solution for the Upstate area." In his efforts to best serve the Carolinas, Brent was introduced to Lori Winters, Founder & CEO of Thread Inc.
Thread is a leading implementer of a full suite of Human Capital Management technologies that places and engages employees at the center of the process. "Outside of the all-in-one payroll, HR, time management, and benefits software, what solidified the partnership is Thread and its passion for creating a better workplace." said Brent. Brent Campbell is now the Director of Thread for the Carolinas with an office in Greenville, SC.
Thread obsesses over the development and growth of their clients. While all the noise around HR technology focuses on improving processes and systems, Thread believes the companies that are primed for success will do so by creating a culture of employee growth and performance. Forward thinking companies understand, as Thread does, that putting employees at the center of their business is not only important, but vital.
Thread has plans to continue their expansion efforts throughout South Carolina and North Carolina over the next year. Download a free resource on company culture at http://www.threadhcm.com/resource and join the conversation with #forabetterworkplace.