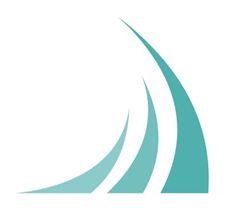 Altruistically, we are big believers in supporting the Chicago entrepreneurial, startup and early stage ecosystem and nobody has a better platform for entrepreneurs to share their stories than Technori.
Chicago, IL (PRWEB) June 19, 2017
Laveer Growth Capital, a Chicago-based company offering flexible financing solutions for early-stage growth companies, today announced it has led an investment in Technori, a digital media company that is headed by CEO Scott Kitun. JOLA Capital Advisors and Topping Capital participated with Laveer in the investment.
Technori focuses on building a movement and momentum around showcasing emerging startups from Chicago and throughout the Midwest. Each month, several hundred people gather at one of Technori's main events, the Startup Showcase, to watch five new startups launch on a stage. Technori also uses its progressive website and studio to highlight companies, founders, and the larger Chicago startup community. Technori also has a growing and loyal audience for its podcasts and live streaming events.
More than 300 companies have presented at over 75 Technori events and have proceeded to raise more than $265 million in venture funding. Technori startups collectively employ over 3,000 people and have participated in some of the top accelerators in the world, including Y Combinator, Tech Stars, and AngelPad, with several already experiencing successful exits.
"Since taking the reins of Technori roughly a year ago, Scott has been on fire and it caught our attention," said Dudley Beyler, Founder of Laveer Growth Capital. "Selfishly we are investing in Technori because we believe Scott's digital media strategy is compelling in an industry where incumbents are struggling to keep pace. Altruistically, we are big believers in supporting the Chicago entrepreneurial, startup and early stage ecosystem and nobody has a better platform for entrepreneurs to share their stories than Technori."
This round of funding will enable Technori to continue their growth and capitalize on their new initiatives. Recently, the company moved their headquarters to TechNexus, where over the next few months they will be launching a digital media incubator and a new website focused on a variety of startup news angles, both weighty and lighthearted, along with more personal stories about founders and their backgrounds.
"The rapid growth of Chicago tech has been remarkable. It's getting so big that we had no choice but to build a new website and add more shows," said Scott Kitun, CEO of Technori. "The momentum is just unreal! It's a great opportunity for Technori to push the envelope - which excites me!"
"I've had the opportunity to observe and work with Technori's team over the past year and I am extremely impressed with their talent, vision, and passion for helping early stage companies accelerate their growth," commented John Lawrence, President and Managing Member of JOLA Capital Advisors, LLC. "These are exciting times for Chicago's startup ecosystem and the national media is rightfully starting to take notice of Chicago's prominence alongside Silicon Valley and New York City. I believe Technori's digital media platform is well positioned to help further advance Chicago's standing as a premier hub for innovation."
Rob Topping, Managing Member of Topping Capital, continued, "In a world where massive amounts of capital are going towards 'instant liquidity' it is refreshing to have the opportunity to invest in Technori and Scott Kitun who are becoming the voice for startups making a positive change in this country. Scott is one of those rare individuals who sees two steps ahead of the crowd and is providing the digital and physical platform that intersects startups and interested investors."
About Technori
Technori is where tech startups go to showcase! Founded in 2010, Technori's mission is to create momentum for startups by building a community around tech and innovation that enables early stage companies to get in front of members of the tech community to connect with, and share their story with future customers, employees and investors! Learn more about Technori.
About Laveer Growth Capital
Laveer Growth Capital, LLC offers flexible financing solutions for early stage growth companies. Like any other business, these companies face financial challenges. Yet, the market currently addresses these challenges with only one product offering. Laveer takes a different approach. We work with companies to learn the company's objectives and pain points to tailor a financing solution that works for both parties. We understand the timing and cost sensitivities of young, high growth businesses and we work closely with the founders to establish trust and provide capital in a manner that serves the needs of both the company and the founder. Learn more about Laveer Growth Capital.
About JOLA Capital Advisors
JOLA Capital Advisors, LLC is an investment and advisory firm that deploys capital in early stage companies. JOLA Capital also provides advisory and consulting services to various clients including hedge funds and private equity funds. JOLA Capital is continuously evaluating investment opportunities, and prides itself on its ability to provide guidance and advice to its portfolio companies to help them continue to grow their businesses. Learn more at JOLA Capital Advisors.
About Topping Capital
Topping Capital, LLC is a strategic adviser of alternative solutions and a merchant bank to small businesses. Topping Capital is a believer in #freeform investing where money migrates to the best investment opportunities and management teams. Through a public-private hybrid fund structure Topping Capital allocates approximately half of capital to niche strategy hedge funds and the remainder to emerging stage growth companies at an "inflection point" (beyond idea/concept and project/product phases) where capital - both human and dollars - helps reduce failure rate probability and accelerate growth. Learn more about Topping Capital.
Media Contact
Laveer Growth Capital
Email: admin(at)laveercapital(dot)com
Phone: 929.314.4618